Why was the Writer cremated? Thanato - Anthropological Aspects of Death and Funeral of Yugoslav literate Ivo Andrić
Зашто је писац кремиран? Танатоантрополошки аспекти смрти и сахране југословенског књижевника Иве Андрића
Authors
Pavićević, Aleksandra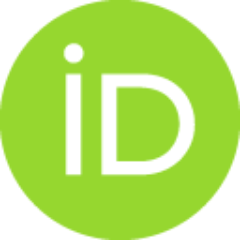 Contributors
Павићевић, Александра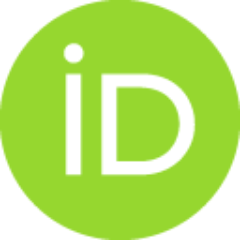 Article (Published version)

,
Етнографски институт САНУ
Abstract
The author discuses the funeral of Yugoslav writer, Ivo Andrić, with a particular focus on his wish to be incinerated. This wish is analyzed from several aspects: through the concept of celebrating great people in the time of socialism and from the standpoint of Andrić's delicate political position and his consistent attempts to avoid alignment inside offered ideological, intellectual and national frames. On the other hand, his will to be cremated was analyzed from the aspect of Andrić's attitude towards religion and death, which are visible in his works. Additional light on Andrić`s, already well researched biography, sheds his mason dossier and defining his religiosity and philosophical attitudes as theosophical.
У тексту се расправља о сахрани југословенског књижевника Иве Андрића, а са посебним освртом на његову жељу да буде кремиран.Ауторка покушава да анализира ту жељу са аспекта концепта прославе великана у доба социјализма, као и из угла Андрићеве шкакљиве политичке позиције, његових доследних настојања да избегне сврставање у понуђене идеолошке, интелектуалистичке и националистичке оквире. С друге стране, жеља за кремацијом анализирана је са аспекта Андрићевог односа према религији и смрти, који се чита кроз његово књижевнодело. Додатно светло на, већ доста истраживану и познату биографију и дело Иве Андрића, можда баца његов "Масонски досије", те дефинисање његове религиозности и филозофије као теозофске.
Keywords:
Ivo Andrić / death / funeral / religiosity / mason dossier / theosophy / cremation / смрт / сахрана / религиозност / масонски досије / теозофија / кремација
Source:
Гласник Етнографског института САНУ / Bulletin of the Institute of Ethnography SASA, 2013, 61, 1, 29-41
Publisher:
Београд : Етнографски институт САНУ / Belgrade : Institute of Ethnography SASA
Projects:
Note:
Тема броја: Лица смрти (ур. Александра Павићевић) / Topic of the Issue: Faces of Death (ed. Aleksandra Pavićević)