Зa њим и у гору и у воду: семантичко-прагматичка анализа формуле у контексту добровољне брачне отмице
I will Follow him through Woody Mountains and Water: Semantic-Pragmatic Analysis of a Formula within the Context of Consensual Abduction
Authors
Трубарац Матић, Ђорђина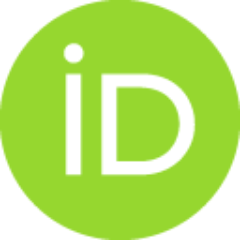 Contributors
Ђорђевић Црнобрња, Јадранка
Article (Published version)

,
Етнографски институт САНУ
Abstract
Полазиште за овај рад представљају Вуково сведочење о брачним отмицама у Србији његовог времена и формуларни одговор којим су девојке, у случају договорене отмице, признавале да су на њу својевољно пристале. Компаративном анализом поменутог текста са историјско-правном архивском грађом и народним песмама у којима се уочавају елементи Вуковог сведочења указује се на то да је добровољна отмица у прошлости била предвиђена обичајним правом и да је имала своје упориште у веровањима митолошко-религијског типа.
The starting points for this paper are Vuk's testimony about the bride kidnapping in the Serbia of his time and the formulaic parts of speech pronounced during the trials, which Vuk mentions. Through a semantic-pragmatic analysis of the formulae used in trials, the author draws attention to some indicators of faux archaism perceived in them. A special attention is paid to the formula I will follow him through woody mountains and water, which the girls would pronounce when they wanted to admit their willingness to abduction. In order to reach the full pragmatic function and meaning of this formula within the specific communication context of the trial, the author compares the relevant elements from the Vuk's testimony with the historical and legal archive materials and traces them further on through the folk songs in which those elements appear. The results of the comparative analysis of those songs, within their own pragmatic contexts, point towards certain mythic patterns
...
related to the idea of fertility. This leads the author to the hypothesis that in the past the marriage by consensual abduction was a recognized institution in the customary law and that this practice had its foothold in mythological ideas and beliefs.
Keywords:
гора / вода / ранило / добровољна брачна отмица / јелен / woody mountain / water / ranilo / consensual abduction / marriage by capture / deer
Source:
Гласник Етнографског института САНУ / Bulletin of the Institute of Ethnography SASA, 2014, 62, 2, 215-233
Publisher:
Београд : Етнографски институт САНУ / Belgrade : Institute of Ethnography SASA
Funding / projects: