"Ako je došao silom on ne ostaje": narativi o konverziji u rumunskim neoprotestantskim zajednicama
Authors
Đurić Milovanović, Aleksandra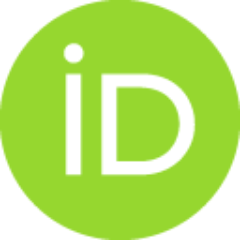 Article (Published version)

Abstract
"If he came by force, he would not stay": Narratives on conversion in Romanian Neo-Protestant communities* Neo-Protestant communities on the territory of today's Vojvodina were founded in the mid 19th and the early 20th century. Even thoughthe most numerous communities emerged among Hungarian and Ger man po-pulation, Neo-Protestantism became attractive to members of other ethniccommunities as well, such as the Romanian. Members of the Romanian ethnic community in Vojvodina, although mostly adherent to the Catholic Church, started in the late 19th century to convert to other confessional communities such as the Greek Catholic, as well as to the numerous Neo-Protestant communities such as the Nazarene, the Adventist, the Baptist and the Pentecostal Church. Besides presenting a short historical overview of the deve-lopment of Neo-Protestantism, the goal of this paper is to draw attention tothe impact the conversion (proselytism) had on changing the language of thereligion and the ident
...
ity of the believers. Since the paper is based on qualitative field work carried out in Romanian Neo-Protestant communities in Vojvodina, in accordance with the collected ethnographic materials, it contains an analysis of the basic characteristics of the new language of the religion and points out the permanence of the religious narratives on conversion.
Neoprotestantske zajednice, na prostoru današnje Vojvodine, osnivajuse sredinom 19. i početkom 20. veka. Iako su se najbrojnije zajednice osnivale među mađarskim i nemačkim stanovništvom, neoprotestantizam postaje privlačani pripadnicima drugih etničkih zajednica, kao što su Rumuni. Pripadnici rumunske etničke zajednice u Vojvodini, iako većinom pripadaju Rumunskoj pravoslavnojcrkvi, krajem 19. veka počinju da prelaze i u druge konfesionalne zajednice – grko-katoličku, a zatim i u brojne neoprotestantske zajednice: nazarensku,adventističku, baptističku i pentekostalnu. Pored predstavljanja kraćeg istorijskog pregleda razvoja neoprotestantizma, cilj ovog rada jeste da ukaže na ulogu konverzije (preobraćenja) na promene u religijskom jeziku i identitetu vernika. Budući da je ovaj rad zasnovan na terenskom istraživanju kvalitativnog tipa urumunskim neoprotestantskim zajednicama u Vojvodini, na osnovu dobijene etnografske građe, u radu se analiziraju osnovne karakteristike novog religijsko
...
g jezika i ukazuje na ustaljenost religijskih narativa o konverziji.
Keywords:
neoprotestantizam / Vojvodina / narativi o konverziji / etničke manjine / verske manjine / narratives on conversion / neo-Protestants / Romanians in Vojvodina / Rumuni u Vojvodini
Source:
Interkulturalnost, 2012, 3, 160-176
Publisher:
Novi Sad : Zavod za kulturu Vojvodine
Funding / projects: