"Iz sveta više nema nikoga da dođe u veru našu": Srbi nazareni u Rumuniji
Authors
Đurić Milovanović, Aleksandra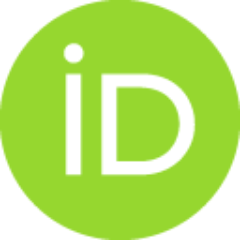 Article (Published version)

Abstract
Ovaj rad bavi se dinamikom nastanka i razvoja nazarenskog pokreta među Srbima u Rumuniji. Iako Srbi u Rumuniji većinom pripadaju Srpskoj pravoslavnoj crkvi, tokom 20. veka prelazili su i u različite neoprotestantske zajednice, kao što su nazarenska i bap­ tistička. Putem nemačkih i mađarskih misionara, nazareni su širili svoje zajednice u broj­ nim naseljima sa pravoslavnim srpskim i rumunskim stanovništvom. Budući da su bili pa­ cifisti, za vreme Prvog i Drugog svetskog rata veliki broj nazarena bio je osuđen na kazne zatvora, dok je deo njih i emigrirao. Zbog velike zatvorenosti i neprozelitizma, a pojavom drugih neoprotestantskih zajednica, broj nazarena se sve više smanjivao. U radi se pred­ stavljaju i osnovni elementi nazarenske dogmatike, kako bi se ukazalo na specifičnosti na­ zarenskog učenja koje snažno oblikuje religijski identitet nazarenskih vernika. Rad se za­ sniva na kvalitativnom terenskom istraživanju srpske nazarenske zajednice u Temišvaru i u srpskim naseljima Banat
...
ske klisure realizovanom tokom 2010. godine. U Rumuniji na­ zarenska zajednica broji oko 1000 vernika, sa sedištem u gradu Aradu, dok Srba nazare­ na ima u Aradu, Temišvaru i u naseljima uz samu granicu sa srpskim Banatom.
"FROM THE WORLD NOBODY COMES TO OUR FAITH ANYMORE": NAZARENE SERBS IN ROMANIA Abstract This paper deals with the origin and dynamics of development of Nazare- ne movement among Serbs in Romania. Although the majority of Serbs in Roma- nia belong to the Serbian Orthodox Church (Eparchy of Timisoara) during 20th century a number of neo-Protestant communities appeared, such are Nazarenes or Baptists. Living in ethnically and religiously heterogeneous areas, the Serbs in Romania came into more direct contact with German and Hungarian missiona- ries who began to spread Nazarene teachings in the mid-nineteenth century. Sin- ce they were pacifists, during the First and Second World War a number of Na- zarenes was imprisoned or they emigrated abroad. Due to the closeness of the- ir community and the appearance of other neo-Protestant communities the num- ber of Nazarenes decreased significantly. In order to outline specificity of the Na- zarene teachings which strongly shape religious identi
...
ty of Nazarene believers, in the paper some basic elements of Nazarene dogma are presented. The paper is based on the qualitative-oriented field research conducted during 2010 in Timiso- ara and Serbian settlements in the Banat gorge. In Romania, the Nazarene com- munity numbers about 1,000 believers, based in the city of Arad, while Nazarene Serbs are present in Arad, Timisoara and the border area with the Serbian Banat.
Keywords:
Srbi / Rumunija / Nazareni / konverzija
Source:
Religija i tolerancija, 2012, 10, 18, 299-316
Publisher:
Novi Sad : Filozofski fakultet u Novom Sadu
Funding / projects: