Рибе у разговорном и медијском дискурсу у Србији
Fish in Media and Conversational Discourse in Serbia
Authors
Илић (Мандић), Марија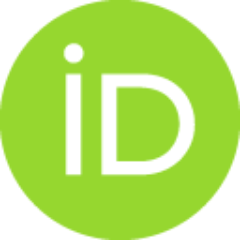 Contributors
Детелић, Мирјана (ур.)
Делић, Лидија (ур.)
Book part (Published version)

Abstract
У раду се анализира употреба метафора чији је изворни домен рибљи свет, а циљни свет људи, а које се користе у српском разговорном и медијском дискурсу. Теоријски оквир чини когнитивна лингвистика, а изворе речници разговорног језика и јавни говор доступан преко интернета. Истраживање показује да су продуктивни следећи метафорички појмови: човек је риба, који се користи махом у сленгу, друштво је риба и људско понашање је рибље, који се највише користе у разговорном и медијском дискурсу о политици и економији. Циљ овог рада јесте да направи инвентар најфреквентнијих метафоричких израза у којима се користе рибе и да покаже како се оне доводе у везу са савременим друштвеним догађајима и актерима.
The paper analyzes the metaphors whose source domain is the world of fish and target domain is the human world, and which are used in the contemporary conversational and media discourse in Serbia. The theoretical framework comes from cognitive linguistics, and the sources are found in the dictionaries of Serbian slang, as well as in the public discourse available via the internet. The analysis showed that the productive metaphorical concepts are the following: (wo)man is fish, mostly used in slang, society is fish and human behaviour is fish behaviour, mostly used in conversational and media discourse about politics and economy. The paper attempted to make an inventory of the most frequent fish metaphors and to show how these metaphors are related to the contemporary social values, events, and actors.
Keywords:
антрополошка лингвистика / метафора / критичка дискурс анализа / зоосемичан дискурс / сленг / медијски дискурс / рибе / anthropological linguistics / metaphor / critical discourse analysis / zoosemic discourse / slang / media discourse / fish / electronic discourse / електронски дискурс
Source:
Aquatica : књижевност, култура, 2013, 33-61
Publisher:
Београд : Балканолошки институт САНУ
Projects:
Related items
Showing items related by title, author, creator and subject.
Ilić (Mandić), Marija

(Bucharest : Department of Sociology of the University of Bucharest., Bucharest : Doctoral School of Sociology of the University of Bucharest,

2014

)

Mandić, Marija

(Berlin : De Gruyter Oldenbourg,

2016

)

Лазић-Коњик, Ивана

(Poznan : Instytut Filologii Słowiańskiej Uniwersytetu im. Adama Mickiewicza w Poznaniu.,

2017

)