Ka održivom modelu naučnih biblioteka...u Srbiji
Towards a sustainable model of research libraries...in Serbia
Authors
Ševkušić, Milica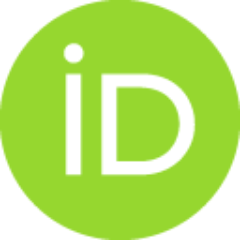 Janković, Zorica
Preprint (Published version)

Abstract
Kroz pregled i analizu kontinuiranih napora da se u dva beogradska naučna instituta uspostavi održiv model funkcionisanja biblioteke, u radu se pokazuje da je inteligentno korišćenje postojećih elektronskih servisa i softvera otvorenog koda jedini način da se aktivne naučne biblioteke održe, a neaktivne revitalizuju. Ponuđeni model počiva na redefinisanju kako funkcije biblioteka naučnih organizacija, tako i njihovih usluga. Zbog razvoja interneta i promene karaktera naučnog izdavaštva, neke od usluga koje su pružale konvencionalne naučne biblioteke izgubile su značaj. S druge strane, otvoren je novi prostor delovanja koji ovim bibliotekama daje mogućnost da se aktivnije uključe u proces naučnog rada (kroz efikasnije informisanje naučnika o novim radovima relevantnim za njihovo istraživanje i edukaciju za korišćenje specijalizovanih servisa i alata) i diseminaciju naučnih rezultata (pre svega, kroz izgradnju institucionalnih digitalnih repozitorijuma, uređivanje veb stranica i podršku
...
u uređivanju profila na društvenim mrežama za naučnike). Model je definisan i testiran u malom istraživačkom institutu (Institut tehnčkih nauka SANU) sa rudimentarnim knjižnim fondom, višedecenijskim diskontinuitetom u radu biblioteke i korisnicima kojima konvencionalne bibliotečke usluge uglavnom nisu potrebne. Kreiranje novih usluga počiva na praćenju tema istraživanja i načina rada korisnika i identifikaciji njihovih potreba u pogledu informisanja o potencijalno interesantnim novinama (nove publikacije, alati, trendovi u naučnom izdavaštvu, dobre i loše prakse). Informisanje počiva na korišćenju postojećih naprednih opcija koje nude komercijalni servisi (Scopus, Science Direct itd.), a koje istraživači retko koriste – odnosno, na automatizovanom slanju rezultata sačuvanih pretraživanja na adrese korisnika (parametre pretraživanja i frekvenciju slanja definiše bibliotekar). Korisnici dobijaju obaveštenja i kada se njihov rad pojavi u indeksnoj bazi podataka Scopus i kada je neki njihov rad citiran. Bibliotekar održava lične profile istraživača na servisima ResearcherID i ORCID, te proverava tačnost podataka vezanih za instituciju i njene istraživače u indeksnim bazama podataka (Scopus, Web of Science) i šalje zahteve da se greške isprave. Pored digitalnog repozitorijuma, koji održava biblioteka, a koji počiva na besplatnoj softverskoj platformi, diseminacija rezultata vrši se i drugim kanalima (sajt instituta, Gugl knjige). Opisani model pokazao se kao održiv i efikasan u biblioteci sa malim brojem korisnika. Međutim, pokušaj da se isti principi rada primene u znatno većoj naučnoistraživačkoj organizaciji (Institut za biološka istraživanja "Siniša Stanković"), sa gotovo deset puta većim brojem korisnika, znatnim knjižnim fondom i velikim diskontinuitetom u radu, pokazao je da se model mora modifikovati kako bi bio održiv. Za sada je jasno da se akcenat mora pomeriti ka edukativnim programima koji imaju za cilj osposobljavanje korisnika da sami koriste pomenute napredne opcije i servise. U takvom kontekstu, sajt biblioteke i digitalni repozitorijum dobijaju još veći značaj, a da bi se ponuđeni model primenio u optimalnom obimu bilo bi neophodno angažovanje IT stručnjaka i većeg broja bibliotekara.
Through an overview and analysis of continuing efforts aimed at establishing a sustainable model of library service at two research institutes in Belgrade, the paper shows that the intelligent use of already existing electronic services and open-source software is the only way to maintain active research libraries and revitalize the inactive ones. The proposed model is based on redefining both the functions of libraries operating within scientific organizations and their services. Due to the development of the Internet and changes in scientific publishing, some of the traditional services provided by research libraries have lost their significance. On the other hand, a new field of action has emerged, giving an opportunity to research libraries to take an active role in the process of scientific research (e.g. by efficiently informing scholars about new publications relevant to their research and training them to use specialized services and tools) and dissemination of research results
...
(primarily by establishing institutional repositories, editing web pages and assistance in editing profiles on social networks for scientists). The model has been defined and tested at a small research institute (Institute of Technical Sciences of SASA) with a rudimentary book holdings, library services that were discontinued over a period of several decades and users who generally do not need traditional services. The new services have been conceived based on an insight into users' research interests and methods of work and identification of their needs for information about potentially interesting issues (new publications, tools, trends in scholarly publishing, good and bad practices). The information service rests on the utilization of advanced features of available commercial academic services (Scopus, Science Direct, etc.) that are rarely used by researchers – namely, on customized saved search alerts delivered to users (search parameters and alert frequency have been set by the librarian). Users are also notified when a new publication authored by them is included in Scopus and they receive citation alerts. The librarian maintains individual ResearcherID and ORCID profiles for researchers employed by the Institute, checks the accuracy of data relating to the Institute and its re-searchers in citation databases (Scopus, Web of Science) and submits correction requests. Apart from the institutional repository, maintained by the library and powered by free software, dissemination of research results is performed via other channels (the institutional website, Google Books). The described model has proved to be sustainable and effective in a library with a small number of users. However, an attempt to apply the same principles in a considerably larger research organization (Institute for Biological Research "Siniša Stanković"), which has ten times more users than ITS SASA, considerably large book holdings and library services discontinued over a long period, has demonstrated that the model must be modified in order to be sustainable in a different context. So far, it is clear that the emphasis must be shifted towards education programmes aimed at training users to set up the above-mentioned advanced features and services. In such a context, the library website and the institutional repository gain even greater importance; accordingly, it is necessary to hire IT experts and employ more librarians in order to make the best use of the proposed model.
Keywords:
research libraries / alerting services / institutional repositories / library training / information literacy
Source:
2015
Note:
Unpublished paper presented at the conference Library Services Tailored For 21st Century Library Clients : the use of ICT in libraries, Belgrade City Library, December 10-11, 2015, https://ict2015bcl.wordpress.com/agenda/