Између поноса и срама. Антрополошка анализа наратива о 'Паради поноса' у савременој Србији
Between Pride and Shame. Media Narratives on 'Belgrade Pride Parade'in Contemporary Serbia
Authors
Ђорђевић, Иван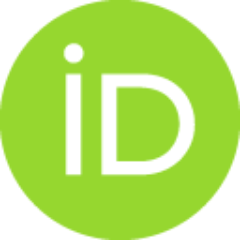 Contributors
Крел, Александар
Article (Published version)

,
Етнографски институт САНУ
Abstract
У овом раду дискутује се o позиционирању кључних друштвено-политичких актера у савременој Србији у контексту прихватања скупа симбола јавног наратива дефинисаног као "европске вредности". На примеру одржавања тзв. "Параде поноса", разматра се однос медија и елита према једном догађају који се перципира као суштински услов за "европске интеграције", али према коме истовремено постоји амбивалентан однос, проистекао из етаблираног традиционалистичког политичког дискурса, који подразумева отпор према прихватању сексуалних различитости. Циљ овог рада је да укаже на комплексну природу идентификовања основних симболичких вредности друштва у савременој Србији, која се испољава, пре свега, у виду хегемонијских борби које се воде на линији промоције конзервативних вредности, насупрот ономе што се доживљава као "опасни" уплив либералних "европских" идеја, попут промоције права сексуалних мањина. У раду се анализирају медијски наративи везани за одржавање "Параде поноса" 2010. и
...
2014. године, са циљем утврђивања промене наратива у склопу декларисаног "европског пута" Србије, и то, пре свега, кроз деловање и позиционирање кључних актера, од политичких елита до припадника екстремно десних организација и навијачких група.
This paper discusses the position of the key social and political actors in contemporary Serbia, referring to the broadly accepted concept defined as "European values". The article focuses on the so-called "Belgrade Pride Parade", a highly contested event in the Serbian public, which is at the same time considered as the essential part of the EU accession process. Through the analysis of the media discourses related to the "Pride" events in 2010 and 2014, the paper shows the complex relation between the officially proclaimed politics of "European integration" and still very strong nationalist discourses, inherited from the 1990s. The aim of the article is to analyse the present hegemonic struggles between the political forces defending "traditional", conservative values and the political agents that promote "dangerous", liberal "European" ideas, such as protecting the rights of sexual minorities. The comparative analysis of the media representation of two events in 2010 and 2014 shows
...
the changes in the public narrative. I argue that the violent clashes that occurred in 2010 Belgrade Pride Parade between the police and the members of right wing organisations were mostly the result of the lack of the political will among the Serbian elites, followed by ambivalent media representations, promoting at the same time the necessity of accepting "European values" and justification of violence. On the other hand, the absence of violent events in 2014 shows the will of the state apparatus to secure the "Pride". However, the media reports on the event, as well as the public statements made by Serbian officials, still remain ambivalent towards the very nature of the "Pride", justifying it only by the pressure made by the EU and the protection of constitutional rights. Moreover, the presence of new narratives in the media, discussing the high price of organizing such event, shows the shift in the public discourse from common nationalist arguments to the new, neoliberal rhetoric. This change doesn't indicate the radical shift of the social climate in Serbia from conservative to liberal, but, more likely, establishes Serbia as just one of the many states on the European periphery, operating within wider framework of neoliberal agendas.
Keywords:
парада поноса / фудбалски навијачи / десничарске организације / европске интеграције / политичка елита / Belgrade Pride Parade / football fans / right-wing politics / European integration / LGBT rights
Source:
Гласник Етнографског института САНУ / Bulletin of the Institute of Ethnography SASA, 2015, 63, 2, 351-367
Publisher:
Београд : Етнографски институт САНУ / Belgrade : Institute of Ethnography SASA
Projects:
Note:
Тема броја – Конфликт и помирење на Балкану (ур. Александар Крел) / Topic of the Issue - Conflict and Reconciliation in the Balkans (ed. Aleksandar Krel)