Sinteza i karakterizacija BaTi 1-x Sn x O3 prahova i višeslojninh keramičkih materijala
Synthesis and characterization of BaTi1-xSnxO3 powders and multilayered ceramic materials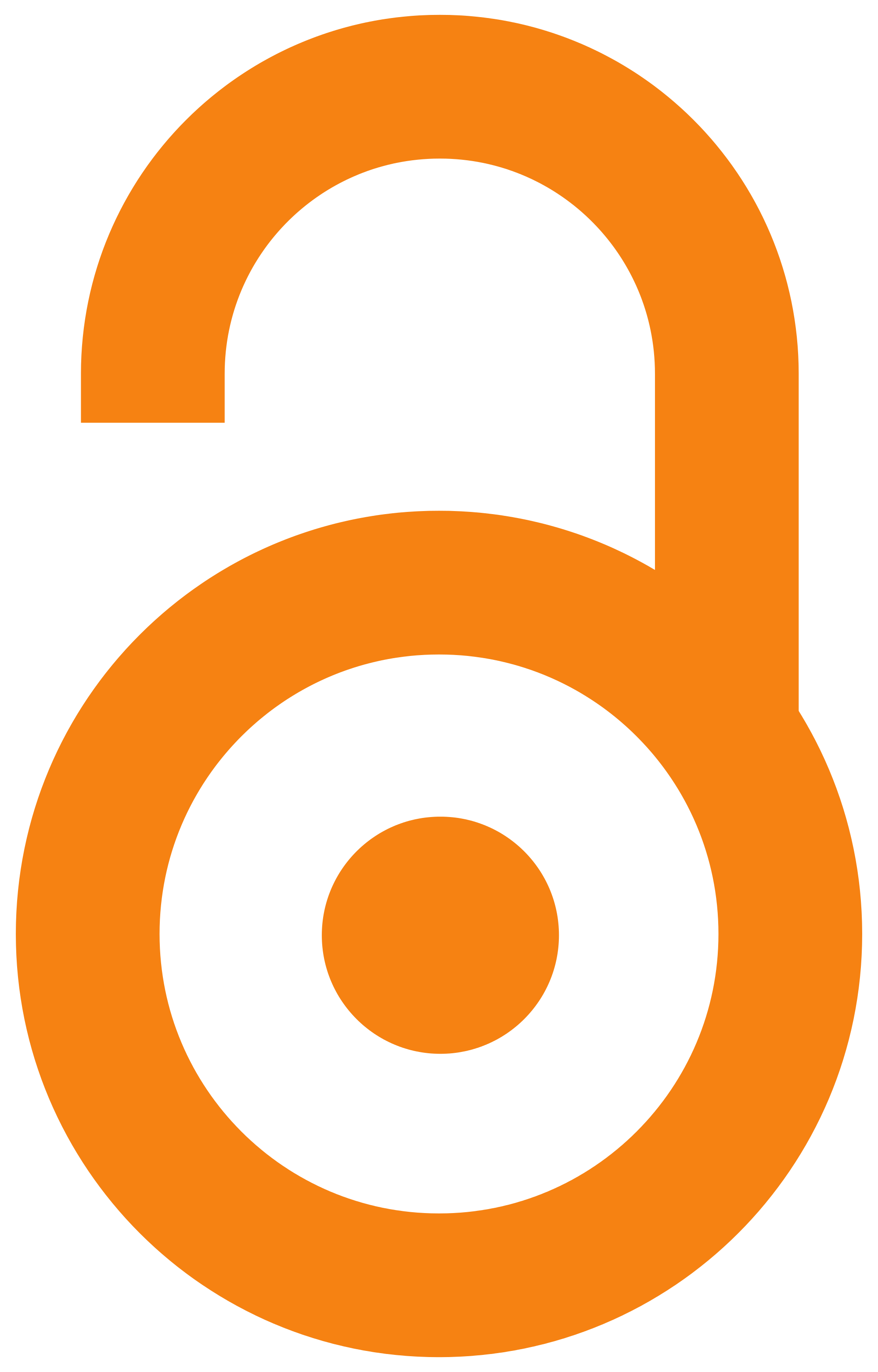 2008
Authors
Marković, Smilja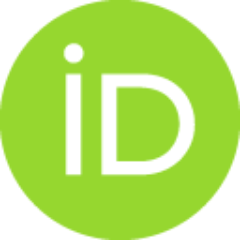 Contributors
Uskoković, Dragan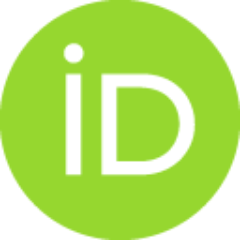 Cvjetićanin, Nikola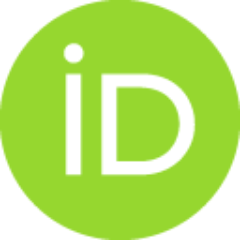 Doctoral thesis (Published version)

Abstract
BaTi1−xSnxO3 (BTS) prahovi (x od 0 do 0.15) sintetisani su reakcijom u čvrstom stanju. Određene su fizičke karakteristike sintetisanih BTS prahova i monomorfnih sinterovanih komponenata: srednja veličina čestica, raspodela veličina čestica, srednja veličina aglomerata, i morfologija kalcinisanih BTS prahova; kristalna simetrija, parametri jedinične ćelije, temperatura faznog prelaza, skupljanje tokom sinterovanja, gustina i mikrostruktura sinterovanih komponenata; kao i njihove električne karakteristike - dielektrična permitivnost, koeficijent termičkog širenja, remanentna polarizacija, koercitivno polje, otpornost zrna (materijala) i otpornost granice zrna. Uočeno je da se sa promenom sadržaja kalaja u BTS uzorcima menjaju i njihove fizičke karakteristike. Povećanje sadržaja kalaja dovodi do smanjenja tetragonalnosti kristalne simetrije i do povećanja zapremine jedinične ćelije. Sa povećanjem sadržaja kalaja smanjuje se procenat skupljanja BTS materijala tokom sinterovanja, povećava
...
se poroznost tj. smanjuje se gustina sinterovanih materijala. Takođe, sa povećanjem sadržaja kalaja u sinterovanim BTS komponentama snižava se temperatura faznog prelaza a raste intenzitet maksimuma dielektrične konstante; smanjuju se vrednosti remanentne polarizacije i koercitivnog polja, osim toga, smanjuje se otpornost granice zrna. Nakon detaljnog ispitivanja karakteristika BTS monomorfnih materijala, pripremljeni su višeslojni BTS materijali u kojima je variran broj slojeva (od 2 do 6), kao i kombinacija sadržaja Sn po slojevima. Nakon sinterovanja u svakom od BTS FGMa formiran je različit gradijent sadržaja kalaja. Ispitano je skupljanje tokom sinterovanja BTS FGMa, njihova mikrostruktura i sadržaj kalaja kroz presek, a određene su i njihove električne karakteristike. BTS FGMi pokazuju veoma složeno ponašanje tokom sinterovanja, koje je uslovljeno difuzijom Sn4+ kroz slojeve FGMa. Difuzija katjona zavisi od broja slojeva i njihove debljine, od početne koncentracije kalaja unutar svakog od slojeva, kao i od brzine zagrevanja tokom neizotermskog sinterovanja. U ispitivanim slučajevima BTS FGMa, iako je postojao gradijent sastava po visini uzoraka, pri čemu se svaki od slojeva skupljao različitom brzinom, nije došlo do pucanja ili raslojavanja kompakata tokom procesa sinterovanja. Mali stepen distorzije uočen je kod onih višeslojnih uzoraka kod kojih je promena u sadržaju kalaja stepenasta (a ne kontinualna). BTS FGMi imaju proširen interval εrmax, tj. imaju relativno veliku vrednost dielektrične konstante u širokom intervalu temperatura. Ovaj efekat je mnogo jasnije izražen kod FGMa sa više slojeva, u kojima se sadržaj kalaja kroz presek postepeno menja. Pokazano je da se kod BTS FGMa vrednost dielektrične konstante i interval temperature faznog prelaza mogu modifikovati/kreirati kombinacijom različitih BTS prahova kao i variranjem broja slojeva. Ipak, treba naglasiti da sa povećanjem broja slojeva dolazi do smanjenja εrmax. To je posledica načina pripreme uzoraka (uniaksijalnog presovanja) i formiranja izolatorskih međuslojeva između BTS slojeva. Tanka izolatorska međupovršina (poroznost) između različitih BTS slojeva menja električne karakteristike FGMa. Što je više takvih međupovršina lošije su dielektrične karakteristike sinterovane monolitne keramike. Uočeno je da jedno- i višeslojni BTS sinterovani materijali imaju bolje dielektrične karakteristike ako se nakon sinterovanja dodatno tretiraju u mikrotalasnom polju u toku 10 min. Pokazano je da se delovanjem intenzivnog ultrazvuka, u trajanju od 3 h, srednja veličina čestica kalcinisanog praha barijum titanata (BT) smanjuje od 1.4 μm do 64 nm. Osim toga, utvrđeno je da se sa smanjenjem srednje veličine čestica poboljšavaju karakteristike sinterovanih BT materijala, tj. povećava se procenat zgušnjavanja materijala tokom sinterovanja, povećava se maksimum dielektrične konstante, i raste otpornost granice zrna. Osim toga, jedno- i višeslojni BTS materijali pripremljeni od kalcinisanih a zatim deaglomerisanih BTS prahova imaju veću dielektričnu konstantu nego materijali pripremljeni od kalcinisanih (aglomerisanih) BTS prahova.
BaTi1-xSnxO3 (BTS) powders, with x ranging from 0 to 0.15, were synthesized by solid-state reaction technique. Physical characteristics of synthesized BTS powders and sintered BTS ceramics were examined: average particle size, particle size distribution, average agglomerate size, morphology of synthesized BTS powders; crystal symmetry, unit cell parameters, temperature of phase transition, densification during sintering, density and microstructure of sintered ceramics, also, dielectric permittivity, coefficient of thermal expansion, remanent polarization and coercitive field, grain (bulk) and grain boundary resistivity. It was found that changing of tin content in BTS samples induced changes of their physical characteristics. The increase of tin content in BTS sintered materials led to decreasing of: tetragonality, percent of shrinkage during sintering and density of sintered materials, Curie temperature, remanent polarization, coercitive field, as well as decreasing of grain boundary
...
resistivity. Also, there was increasing of: unit cell volume, porosity, and dielectric permittivity with increasing of tin content in sintered BTS materials. After detailed examination of the sintered BTS materials characteristics, BTS FGMs were prepared with variety of layers number (from 2 to 6) and tin content within layeres. After sintering, BTS FGMs with different tin concentration gradient were formed. Shrinkages during sintering of BTS FGMs were examined, as well as their microstructure, tin content in cross section, and electrical characteristics. BTS FGMs show very complex behavior during sintering, which is influenced by Sn4+ diffusion through FGM layers. The diffusion of cations depends on the number and thickness of the layers, starting tin content in each layer, and also, on the heating rate during non-isothermal sintering. Even though the content gradient existed in the examined BTS FGMs and each of the layers exhibited different percent of shrinkage, no cracks or delamination were noticed in the samples after the sintering. Small degree of distortion is noticed in multilayered samples with graded (not continual) changes of tin content. Furthermore, it is noticed that multilayer BTS ceramics have a broadened peak of maximum permittivity εrmax, i.e. have a relatively high dielectric constant in a wide temperature range. This effect is clearly expressed in FGMs with more layers, and with continual changes of tin content in cross section. It was found that dielectric properties and phase transition temperature interval of these materials can be modified by combination of different BTS powders as well as layers number. However, it can be emphasized that increasing of the number of the layers decreases εrmax. This effect is a result of insulation layers (porosity) formed between different BTS layers due to FGMs preparation technique (uniaxially pressing). Thin insulation layer between different BTS layers changes electrical characteristics of FGM. Increasing of the insulation layers number makes worse dielectric characteristics of monolithic sintering ceramics. It was noticed that BTS mono- and multilayered ceramics, sintered at 1370 °C, have better dielectric properties if they are additionally treated in microwave oven for 10 min. A high-intensity ultrasound irradiation (ultrasonication) was used to de-agglomerate calcined barium titanate powder. After 3 hours of ultrasonication average particle size was de-agglomerated from 1.4 μm to 64 nm. Besides, with decreasing of the powder's average particle size, characteristics of sintered BT ceramics were improved. Decreasing of average particle size induces higher densification during sintering, increasing of dielectric permittivity, as well as increasing of grain boundary resistance. Besides, mono- and multilayered materials prepared from calcined and de-agglomerated BTS powders possess higher dielectric permittivity than materials prepared from calcined powders.
Keywords:
ceramics / BaTi1-xSnxO3 powders / functionally graded materials / barium titanate
Source:
2008
Publisher:
Belgrade : University of Belgrade, Faculty of Physical Chemistry
Funding / projects: