From media on street and vice versa: hip hop dance in Belgrade today
Authors
Blagojević, Gordana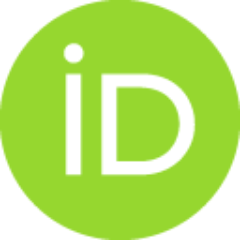 Book part (Published version)

,
ICTM Study Group on Music and Dance in Southeastern Europe
Abstract
Hip-hop culture, originated from the United States, is now spread worldwide. In this research I focused on the representation of its dance aspect in Serbia, on the example of Belgrade. The paper is based on my own field research that I conducted in Belgrade during 2008 and 2009. Hip-hop dancers, dance instructors and dance judges were included in interviews. Hip-hop dance in Belgrade appeared in the early 1980's through the media, especially film and music videos. Then, the first b-boy crews were created on the streets. Different social and political changes in Serbia during the 1990's affected this type of dance: its disappearance and relapse. Today in Belgrade hip-hop dance is taught in dance schools and on the street. In addition to stage performances it exists as a way of life on the street. The paper observes how the media affect the formation of hip-hop dance styles in Belgrade and which styles exist. By analyzing their stories I tried to find motives that influenced these young
...
people to begin to deal with the brake dance, what they express by that and what is the reaction of social environment to this dance.
Хип хоп култура пореклом из САД данас је раширена по целом свету. У овом истраживању фокусирала сам се на заступљеност њеног плесног аспекта у Србији, на примеру Београда. Рад је настао на основу сопствених теренских истраживања која сам спровела у Београду током 2008 и 2009. године. Интервјуом су обухваћени хип хоп плесачи, плесни инструктори и плесне судије. Хип хоп плес се у Београду појавио почетком осамдесетих година 20. века путем медија, пре свега филма и музичких спотова. Затим су се на улицама створиле прве "b-boy crews". Различите друштвенополитичке промене у Србији током деведесетих година 20. века утицале и на ову врсту плеса: његово ишчезнуће и поновну појаву. Данас се у Београду хип хоп плес изучава у плесним школама, али и на улици. Поред сценских наступа на бини он постоји и као начин живота на улици. У раду се посматра како медији утичу на формирање хип хоп плесних стилова у Београду, као и који све стилови постоје. Анализом наратива покушала сам да установим мотиве ко
...
ји утичу на младе људе да почну да се баве овом врстом плеса, шта тиме изражавају, као и реакције друштвеног окружења на ову врсту плеса.
Keywords:
Hip-hop culture / Hip-hop dance / street dance / media / Belgrade / хип-хоп култура / хип-хоп плес / улични плес / медији / Београд
Source:
Proceedings of the Second Symposium by the ICTM. Study Group for Music and Dance in Southeastern Europe held in Izmir, Turkey 7–11 April 2010, 2011, 139-146
Publisher:
Izmir : ICTM Study Group on Music and Dance in Southeastern Europe
Izmir : Ege University State Turkish Music Conservatory
Funding / projects: