Повратак у Србију: животне приче ремиграната из САД од почетка 21. века до данас
Back to Serbia: Life Stories of the Remigrants from the United States since the Beginning of the 21 st Century to the Present
Authors
Благојевић, Гордана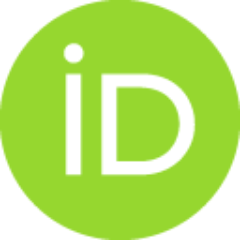 Contributors
Лукић Крстановић, Мирослава
Христов, Петко
Article (Published version)

,
Етнографски институт САНУ
Abstract
У средишту пажње овог истраживања налазе се спонтане ремиграције из Сједињених Америчких Држава (САД) у Србију од почетка 21. века до данас. Анализом наратива, животних прича ремиграната, сагледавају се кључни фактори који су утицала на одлазак у САД, а затим узроци и мотиви за повратак у Србију. Осим тога, у раду се разматрају питања у вези са реинтеграцијом миграната, могућност примене стечених знања, као и културолошки проблеми са којима се суочавају ремигранти.
This research focuses on spontaneous remigrations from the United States to Serbia, since the beginning of the 21 st century to the present. One of the problems in studying remigrants is a large territorial dispersion of the repatriates. Analysis of the narratives – life stories of the remigrants allows us to perceive the key factors that influenced leaving for the United States and then the causes and motivation for returning to Serbia. In addition, the paper discusses issues related to the reintegration of migrants, the ability to apply acquired knowledge and cultural problems faced by remigrants. Remigrants face a number of problems, and major difficulty is the lack of government institutions to assist their reintegration.
Keywords:
ремиграције / Америка / Србија / реинтеграција миграната / remigrations / America / America / reintegration of migrants
Source:
Гласник Етнографског института САНУ / Bulletin of the Institute of Ethnography SASA, 2015, 63, 3, 609-622
Publisher:
Београд : Етнографски институт САНУ / Belgrade : Institute of Ethnography SASA
Projects:
Note:
Тема броја: Истраживање миграција (ур. Мирослава Лукић Крстановић и Петко Христов) / Topic of the Issue: Research of Migrations (eds. Miroslava Lukić Krstanović and Petko Hristov)