Миграције село – град у другој половини 20. века у Србији
Rural – Urban Migration in the Second Half of the 20 th Century in Serbia
Authors
Ивановић Баришић, Милина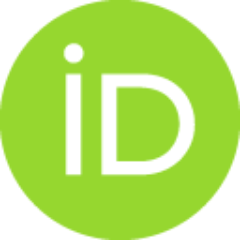 Contributors
Лукић Крстановић, Мирослава
Христов, Петко
Article (Published version)

,
Етнографски институт САНУ
Abstract
Миграције на релацији село – град започињу у периоду између два светска рата, као последица покретања привредног и културног преображаја тадашње југословенске државне заједнице. Кулминацију доживљавају у првим деценијама после Другог светског рата, подстицањем развоја индустријализације и урбанизације у друштву. Јачање улоге градских центара у привредном, економском, културном и образовном погледу, почев од шесте деценије 20. века, представљало је додатни подстицај омасовљавању миграција на релацији село – град.
Migration from rural to urban areas begun in the pe- riod between the two world wars, as a result of launching economic and cultural transformation of the former Yugoslav state. The culmination was reached in the first decades after World War II due to development of industrialization and urbanization within the society. An additional incentive for mass migration from rural to urban areas was achieved by strengthening the role of urban centers in the commercial, economic, cultural and educational terms, starting in the sixth decade of the 20 th century.
Keywords:
миграције / село / град / друга половина 20. века / Србија / migration / village / town / the second half of the 20th century / Serbia
Source:
Гласник Етнографског института САНУ / Bulletin of the Institute of Ethnography SASA, 2015, 63, 3, 595-608
Publisher:
Београд : Етнографски институт САНУ / Belgrade : Institute of Ethnography SASA
Projects:
Note:
Тема броја: Истраживање миграција (ур. Мирослава Лукић Крстановић и Петко Христов) / Topic of the Issue: Research of Migrations (eds. Miroslava Lukić Krstanović and Petko Hristov)