Orijentalno doba u kulturi sećanja Sefarda u Beogradu između dva svetska rata
Oriental times in the culture of remembrance of the Sephardim in Belgrade between the two world wars
Authors
Mandić, Marija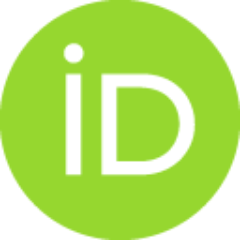 Vučina Simović, Ivana
Article (Published version)

Abstract
Sefardi su se, nakon progona s Iberijskog poluostrva (1492), naselili u velikom broju na prostore Osmanskog carstva, a u Beograd nakon 1521. godine, pošto je grad pao pod osmansku vlast. Administrativno i političko uređenje Osmanskog carstva omogućilo je beogradskim Sefardima, kao i drugim nemuslimanima, da vekovima žive pobožno i patrijarhalno u zasebnoj mahali. Oni su bili tesno povezani rodbinski i poslovno s drugim sefardskim zajednicama širom Carstva, a samo površno s predstavnicima muslimanske vlasti i pripadnicima drugih versko-etničkih grupa koje su živele u njihovom neposrednom susedstvu. Promene su nastale tek u XIX veku, nakon uspostavljanja srpske nacionalne države, kada je započela sve intenzivnija modernizacija beogradske jevrejske zajednice. U ovom članku razmatra se kako su orijentalno doba i njegove tekovine ostali zabeleženi u tekstovima koji govore o prošlosti beogradskih Sefarda. Korpus čine sačuvane jevrejske publikacije koje su izlazile između dva svets
...
ka rata na srpskom jeziku. One svedoče o specifičnosti sećanja beogradskih Sefarda, ali i o sličnostima koje ona pokazuju kako s diskursima balkanskih suseda, tako i modernih jevrejskih autora.
After being exiled from the Iberian Peninsula (1492), large numbers of Sephardic Jews settled in the territories under the Ottoman rule, and in Belgrade after 1521, when it was conquered by the Ottomans. The administrative and political system of the Ottoman Empire made possible for the Belgrade Sephardim, as well as for other non-Muslims, to live piously and patriarchally in a separate city quarter (mahala) for centuries. They were tightly connected by family and business ties with other Sephardic communities all around the Empire, and only superficially to the members of the other ethno-confessional groups living in their immediate surroundings. The changes occurred only in the 19th century, after the modern Serbian nation-state was established, and the Belgrade Jewish community entered the process of an intensive modernization. In this article we analysed how oriental times and the Ottoman heritage were remembered in the texts describing the past of Belgrade Jews. The cor
...
pus consists of Jewish publications which appeared in Serbian language between the two World Wars. They testify to the specificity of the Jewish communicative and cultural memory which praise the position of the Jews under the Ottomans and the traditional way of life in piety and according to the patriarchal rules, but they also bear a resemblance to the discourses of the European and the Balkan orientalism, as well as of the modern Jewish authors.
Keywords:
kultura sećanja / komunikativna i kulturna sećanja / Jevreji (Sefardi, Aškenazi) / Jevrejska mahala (Jalija) / Beograd pod osmanskom vlašću / culture of remembrance / communicative and cultural memories / Jews (Sephardim, Ashkenazim) / Jewish quarter (Jalija) / Belgrade under the Ottoman rule
Source:
Antropologija, 2019, 19 (3), 113-143
Publisher:
Beograd : Institut za etnologiju i antropologiju Odeljenja za etnologiju i antropologiju Filozofskog fakulteta Univerziteta u Beogradu
Funding / projects:
Note:
У: Мандић, Марија, Ђорђевић Црнобрња, Јадранка (ур.) "Темат: Ислам, појединац и заједнице праксе у Београду некад и сад"