Значење придева са префиксом не-
The Meaning of Adjectives with ne- Prefix
Authors
Оташевић, Ђорђе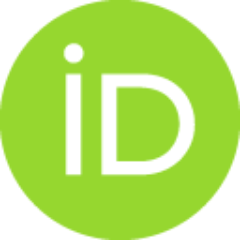 Article (Published version)

,
Иститут за српски језик САНУ
Abstract
У раду се наводе значења придева са префиксом не-. Указује се на разлике међу лингвистима при одређивању значења придевских сложеница са овим префиксом.
The paper brings a review of meanings which the prefix me- gives to adjectives: a) the negation of the meaning inherent to the unprefixed word, the absence of the characteristics described by the basic word (neharmoničan, nebračan); b) the meaning of opposition (nezreo, neispravan); c) the negative-affirmative meaning (nedobar, negladak), d) the meaning of alleviating, moderating, limiting a characteristics (neširok, nevelik); e) the meaning of excluding the characteristics declared by the basic word (nesrpski, nefilozofski); f) a negative nuance, unfavourable meaning (nesrećan, nečovečan). The author is on the stand that in all of these cases, regardless of the differences of meaning, the adjectives with ne- prefix have a negative connotation.
Keywords:
придеви / придевске сложенице / префикс не- / семантика / значење префикса не- / adjectives / adjectival compound / prefix ne- / semantics / meaning of prefix ne-
Source:
Наш језик, 1996, 30, 88-95
Publisher:
Београд : Иститут за српски језик САНУ
Note:
Овај рад је незнатно измењен одељак магистарског рада "Придеви и прилози са негативним префиксима у савременом стандардном српскохрватском језику" рађеног под руководством проф. др Даринке Гортан-Премк.