Dance as an emigrant: intercultural communication by salsa in Belgrade
Authors
Blagojević, Gordana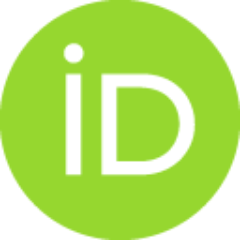 Book part (Published version)

,
ICTM Study Group on Music and Dance in Southeastern Europe
Abstract
In Belgrade, Serbia, salsa was introduced in 2001 when a Cuban performed several basic figures at a seminar. A huge interest was ensued as well as the opening of salsa dance schools and organizing of salsa parties. This paper was created by observing and conducting field research in Belgrade from 2007 to 2012. The study deals with the factors that influenced the acceptance of salsa in Belgrade (and later in the rest of Serbia as well) and with the styles of salsa that are usually practiced here. It is especially interesting how Cuban instructors see their Serbian students. Did it come to forming of a local style? For some people in Belgrade salsa is just a dance while for others it has become a sort of life style.
У Београду, у Србији, салса је почела да се плеше 2001. године семинаром на коме је Кубанац Мигел Родригез показао неколико основних фигура. Уследило је изузетно интересовање за овај плес, отварање плесних школа салсе и организовање салса журки. Свега неколико кубанских емиграната успело да покрене велики број људи у једној географски удаљеној земљи да игра салсу. У овом раду који је настао на основу посматрања и теренских истраживања спроведених у Београду од 2007. до 2011. године разматрам који су то фактори утицали на прихватање салсе у Београду (а затим и шире у Србији), који салса стилови су распрострањени. Посебно је занимљиво како кубански инструктори виде своје српске ученике, да ли је дошло до формирања неког локалног стила. У Београду је за неке салса само плес, а за друге је постала животни стил.
Keywords:
Belgrade / salsa / migration / intercultural communication / Београд / салса / миграција / интеркултурална коминикација
Source:
Third sypmosium of the ICTM SG on music and dance in Southeastern Europe held in Berovo, Republic of Macedonia 17-23 April 2012, 2014, 82-88
Publisher:
Skopje : International Council for Traditional Music National Committee for Macedonia
Funding / projects:
Note:
Third sypmosium of the ICTM SG on music and dance in Southeastern Europe held in Berovo, Republic of Macedonia 17-23 April 2012 : Terminology and Theoretical Approaches and Crossing National Boundaries / Intercultural Communication