Од братства и јединства до пријатељства за нова времена: Марибор – Краљево
From 'Brotherhood and Unity' to 'Friendship for New Times': Maribor – Kraljevo
Authors
Павловић, Мирјана
Contributors
Стевановић, Лада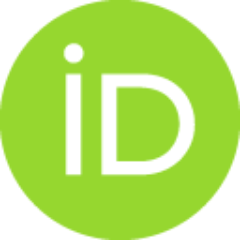 Article (Published version)

,
Етнографски институт САНУ
Abstract
На основу мемоарске литературе, чланака из штампе и сећања казивача, у раду се анализирају односи између Марибора и Краљева и њихових суграђана. На успостављање различитих облика и нивоа њихових односа, али и на обликовање меморабила о њима у великој мери утицала је политика и идеологија.
Based on memoires, printed media sources and informants' recollections, this paper discusses relations between towns of Maribor (Slovenia) and Kraljevo (Serbia) and between inhabitants of these two towns. Politics and ideology have immensely influenced establishing of different forms and levels of mutual connections, but also the creation of memories about these relations.
Keywords:
партнерство / братство / пријатељство / Maribor / Kraljevo / partnership / brotherhood / friendship
Source:
Гласник Етнографског института САНУ / Bulletin of the Institute of Ethnography SASA, 2016, 64, 1, 51-64
Publisher:
Београд : Етнографски институт САНУ / Belgrade : Institute of Ethnography SASA
Projects:
Note:
Тема броја – Срби и Словенци: миграције, сусрети људи, идеја и идеологија (ур. Лада Стевановић) / Topic of the Issue – Serbs and Slovenians: Migrations, Meeting of People, Ideas and Ideologies (ed. Lada Stevanović)