Префиксална творба речи - деривација или композиција (наставни и ваннаставни аспект)
Word-Formation with Prefixes : Derivation or Composition (Teaching and Non-Teaching Aspects)
Authors
Радић, Јованка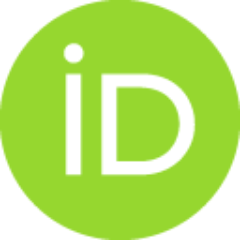 Article (Published version)

,
Институт за српски језик САНУ
Abstract
Традиционални приступ творби речи, по коме се префиксални начин творбе укључује у слагање, постао је неприменљив када је у науку о језику уведен нов принцип класификације морфема. Увођење термина афикс и сврставање префикса и суфикса у исти тип творбених јединица, чије су функције и значења битно различити од функција и значења коренских морфема, — намећс потребу да се префиксација искључи из слагања и обједини са суфиксацијом. Сукобљавање традиционалног и савременог у приступу творби и творбеним јединицама појављује се као проблсм у настави српског језика, али и у науци.
The traditional approach to word-formation, according to which word-formation with prefixes is a part of composition, has become inapplicable ever since new principles of morpheme division have been introduced into linguistics. Modern classification of both prefixes and suffixes as the same type of word-formation units — the affixes — whose functions and meanings differ substantialy from those of root morphemes, calls for excluding prefixation from the realm of compound word-formation and joining it with suffixation. The connection of a number of prefixes with parts of speech, such as prepositions, cannot furnish the reason for placing prefixes into the same hierarchic rank with root morphemes, units with an autonomous semantics. When derivatives with a prefix and a single motivational base are assigned to the category of compounds and, word-formationwise treated the same as words containing two motivational bases in their structure (e.g. napisati and krasnopisati), the prefix
...
is implicitly understood as being equal to the root morpheme. The author traces functional and semantic features of prepositions as part of speech, as well as functioning of language units with the same physical characteristics on various levels of language structure, and offers a series of hitherto not presented arguments in favour of joining prefixation and suffixation into a single word-formation model, namely derivation. The clash of diachronic and synchronic, traditional and modern, in the approach to word formation and to word-formation units, appears to be a problem in teaching Serbian.
Keywords:
творба речи / творбени начин / афикс / корснска морфсма / творбена основа / префиксација / суфиксација / значењс / функција / настава / word formation / word-formation model / affix / root morpheme / word-formation base / prefixation / suffixation / meaning / function / teaching
Source:
Наш језик, 2005, 36, 54-67
Publisher:
Београд : Институт за српски језик САНУ