Неки аспекти прагматичке употребе деминутивних именица
Some Aspects Concerning Pragmatical use of Diminutives
Authors
Јовановић, Владан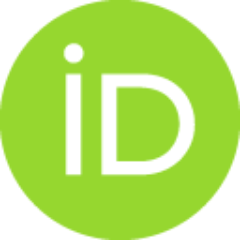 Article (Published version)

,
Иститут за српски језик САНУ
Abstract
У раду се анализира лексичко значење деминутивних именица, које се поред регуларног семантичко-деривационог односа између дсривационе основе и суфикса, одликује и додатним семантичким компонснтама оствареним у прагматичкој функцији.
This paper presents the analyses of pragmatical use of diminutives, depending on communicative context and relations between communicators. The meaning of some diminutives is realized in context, depending on intentions of both the adressant and the adressat, communicative situation and aims. The diminutive seme malo is not a semantical modifier of concrete designate of motive noun only, but frequently reduces the semantical content of motive noun seemingly. Using diminutives to seemingly reduce the semantical content of motive noun alleviates the effect of statements used to express politeness, familiarity and closeness.
Keywords:
деминутив / лексичко значењс / деривациони однос / комуникативни контекст / говорни чин / прагматика / лексикографија / diminutive / lexical meaning / derivational relation / communicative context / speech act / pragmatics / lexicography
Source:
Наш језик, 2005, 36, 100-103
Publisher:
Београд : Иститут за српски језик САНУ