Пустоодна светлост. Оглед о четири кретања Христифора Црниловића
Pustoodna Svetlost. An Essay on Four Directions of Christiphor Crnilovich
Authors
Станковић, Станислав Р.
Башић, Ивана С.
Contributors
Ђорђевић, Иван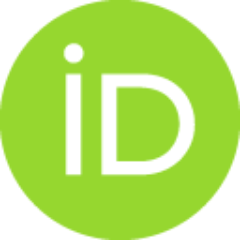 Article (Published version)

,
Етнографски институт САНУ
Abstract
У раду се, уз животопис Христифора Црниловића, говори о његовом вишеслојном и вредном сликарском, предавачком и етнографском раду. У контексту психосоцијалне матрице заједнице у којој је Црниловић живео и стварао, те њеног односа према уметнику и истраживачу, анализира се мотивација његовог локалног именовања Кица Пустоод.
This paper gives insight on Christiphor Crnilovich's multilayered and valuable painting art, lectures and ethnographic work, along with his biography. Within context of psycho-social environment in which Crnilovich has lived and created, as well as within context of this environment's relation towards an artist and a researcher, motivation of his local nickname "Kica Pustood" is being analysed.
Keywords:
Христифор Црниловић / пустоод / стваралац / индивидуална слобода / дух паланке / Christiphor Crnilovich / pustood / creator / individual freedom / provincial mentality
Source:
Гласник Етнографског института САНУ / Bulletin of the Institute of Ethnography SASA, 2016, 64, 2, 389-403
Publisher:
Београд : Етнографски институт САНУ / Belgrade : Institute of Ethnography SASA
Note:
Тема броја – Фудбал у антропологији и другим хуманистичким наукама (ур. Иван Ђорђевић) / Topic of the Issue – Football in Anthropology and Other Humanities (ed. Ivan Đorđević)