Архимандрит Паисий (Танасиевич) Хиландарец как певчий: его роль в распространении афонского ифоса византийского пения в Сербии в конце ХХ и начале ХХI века
Archimandrite Paisios (Tanasijevic) of Hilandar as a Chanter: His Role in Spreading the Mount Athos Ethos of the Byzantine Chant in Serbia in the Late 20th and early 21st Century
Authors
Благоевич, Гордана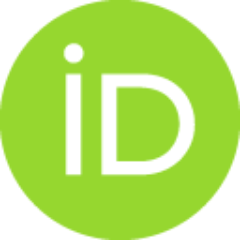 Book part (Published version)

,
РФФИ. Адыгейский государстевнный университет. Группа авторов.
Abstract
В центре внимания данного исследования находится разносторонняя личность архимандрита Паисия (Танасиевича) (1957-2003) с особым упором на его вклад в распространение афонского ифоса византийского пения в Сербии в конце ХХ и начале ХХI века. Приняв в ранней молодости монашеский постриг в сербском монастыре Високи Дечани, он потом отправляется на Святую Гору Афон, в монастырь Хиландар, и становится игуменом обители. В Сербию он возвращается в 1992-ом году и становится игуменом монастыря Прохор Пчиньский. Он обновил многие монастыри на юге Сербии и в этих обителях он установил афонский образ жизни и пения. Архимандрит Паисий оказал огромное влияние на возрождение византийского пения в Сербии на стыке двух тысячелетий, вдохновив своим пением многих молодых людей, живущих в разных городах Сербии. В данном докладе рассматрывается способ и стиль как его пения, так и пения его учеников в монашеских обителях и в мирских кругах.
In the focus of this research is versatile personality of archimandrite Paisios (Tanasijevic) (1957-2003), with special reference to his contribution in spreading Mount Athos ethos of Byzantine chanting in Serbia in the late 20th and early 21st century. After becoming a monk at an early age in the Serbian monastery Visoki Decani he went to Mount Athos and Hilandar, where he became abbot. He returned to Serbia in 1992 and he was abbot of the monastery Prohor Pcinjski. He restored many monasteries in the Serbian south, where he established Mount Athos way of life and chanting. Archimandrite Paisios influenced rebirth of Byzantine chanting among Serbs at the turn of a millennium, inspiring with his chanting young people in urban areas throughout Serbia. This paper discusses the manner and style of his chanting, as well as, chanting of his students in the monastic communities and temporal environment.
Keywords:
афонский ифос / византийское пение / Сербия / монашеские обители / духовные миграции / культурное влияние / Mount Athos ethos / Byzantine Chant / Serbia / monastic communities / spiritual migrations / cultural influence
Source:
Богослужебные практики и культовые искусства в современном мире, 2017, 39-50
Projects:
Note:
Abstract: Gordana Blagojević, Archimandrite Paisios (Tanasijevic) of Hilandar as a Chanter: His Role in Spreading the Mount Athos Ethos of the Byzantine Chant in Serbia in the Late 20th and early 21st Century