Polyphonic Sacral Singing as a Symbol of National and Religious Minority: Slovaks in Serbia
პოლიფონიური საკრალური სიმღერა, როგორც ეროვნული და რელიგიური უმცირესობის სიმბოლო: სლოვაკები სერბეთში
Authors
Blagojević, Gordana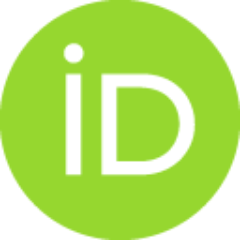 Book part (Published version)

,
International Research Center for Traditional Polyphony of Tbilisi Vano Sarajishvili State Conservatoire
Abstract
This research focuses on polyphonic sacral singing by the members of Slovak national minority in Serbia. Starting from the mid-18th century Slovaks migrated to the territory of the present northern Serbia in several waves. While Slovaks in Slovak Republic are mostly Roman-Catholics, their compatriots in Serbia are generally Lutheran, i.e., members of the Slovak Evangelical Church of Augsburg Confession and there are some Neo-Protestant communities. Slovaks brought part of their specific spiritual and material culture that separated them from current population. Today Slovak Protestants in Serbia represent an example of double minority – national and religious, compared to dominant Orthodoxy. This paper studies the role which polyphonic singing within Slovak Evangelical Church has in preservation of Slovak ethnical and religious identity. Actively worshiping and singing Slovak people in this region saved their language and ethnical identity. Study observes possible inter-cultural and
...
musical influences as well as influence of the other neighboring ethnic groups and Serbian majority.
У фокусу интересовања овог рада налази се полифоно сакрално певање у функцији симбола националног и религијског идентитета словачке националне мањине у Србији. Словаци у Србији представљају врсту двоструке мањине. Они су национална мањина, али и религијска као припадници Словачке евангеличке цркве аугсбуршке вероисповести и то како у земљи пријема тако и у односу на своју матицу. Наиме, у Србији је православље доминантна вера, а у Републици Словачкој је римокатоличка. Управо је религијски фактор био одлучујући да преци данашњих Словака у Србији напусте Словачку. Са друге стране, сакрално певање на матерњем језику допринело је очувању њиховог етничког и религијског идентитета у новој домовини.
Keywords:
polyphonic sacral singing / Slovak national minority / Slovak Evangelical Church of Augsburg Confession / national identity / religious identity / полифоно сакрално певање / словачка национална мањина / Словачка Евангеличка црква Аугсбуршке вероисповести / национални идентитет / религијски идентитет
Source:
The Seventh International Symposium on Traditional Polyphony, 2015, 40-46
Publisher:
Tbilisi : International Research Center for Traditional Polyphony of Tbilisi Vano Sarajishvili State Conservatoire
Funding / projects:
Note:
Proceedings, 22-26 September 2014, Tbilisi, Georgia. Also translation in Georgian is available from p. 33 to p. 39