Црквено певање у манастиру Жичи од средине 20. века до данас: од жичког напева ка византијском појању
Church chanting in the Monastery of Žiča from the mid-20th century until today: from the Žiča chorus towards the Byzantine chanting
Authors
Благојевић, Гордана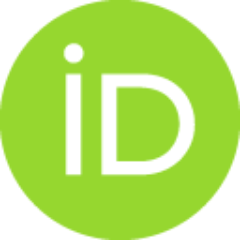 Book part (Published version)

Abstract
Црквено појање као певана молитва представља једну од главних активности монашког и, шире посматрано, хришћанског живота. У фокусу интересовања овог рада налази се богослужбено певање сестринства манастира Жиче, његов развој од средине 20. века до данас. У првом периоду, од краја четрдесетих до краја деведесетих година 20. века, монахиње су развиле и неговале аутентичан жички напев. Почетком двехиљадитих постепено се прелази на византијско црквено појање, које данас доминира. Сагледавају се различити друштвено-историјски фактори који су утицали на начин певања у овом манастиру и на његове трансформације.
Through the writer's anthropological approach the attention in this work is centred on the chanting of the Žiča monastery sisterhood as an element of the intangible cultural heritage which has been cherished and developed since the mid-20th century until today. In 1948 Žiča becomes a female monastery for the first time in its long history of many centuries. Church chant as a melodic prayer represents one of the main activities of the Orthodox monastic life. Each generation of nuns left their own signature and contribution to the church chanting. In the first period, from the late 1940s, e.i. early 1950s till the mid-1990s, polyphonic singing was practiced, and it was triplephonic in most cases. In this period, a specific Žiča chorus was created, which the sisters used in everyday services and which was orally carried from one generation to the next one. From the mid-1990s, the new generation of younger nuns becomes interested in the Byzantine singing tradition of Mount Athos. However,
...
since the bishop was then inclined towards the old way of singing, the Byzantine chanting enters the ecclesiastical practice after his demise at the beginning of the 21st century and develops undisturbedly until today. The younger nuns chose the tradition of Mount Athos because, as they say, "Saint Sava, one of the builders of Žiča, was a monk in Mount Athos". At the same time, this way of singing is the most functional in terms of church services. However, for the sisters, the most important thing in chanting is not the melody but the text. The spirit of community is above everything else and it contributed to the development of chanting and made the transition from one way of singing to another easier and with no great disagreements, testifying that the essence of the church chanting is not in the melody but in the prayer and love.
Keywords:
манастир Жича / богослужбено појање / жички напев / византијско црквено појање / женско монаштво / Žiča monastery / worship chanting / Žiča chorus / Byzantine Church chanting / female monasticism
Source:
Православно монаштво : тематски зборник посвећен архимандриту Дионисију (Пантелићу), духовнику манастира Светог Стефана у Липовцу, поводом седам деценија његове монашке службе., 2019, 441-455
Publisher:
Ниш : Центар за црквене студије
Funding / projects: