О граматичком одређењу назива за лица у српској лексикографији
On the Grammatical Definition of Personal Nouns in Serbian Lexicography
Authors
Радић, Јованка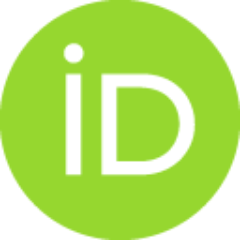 Article (Published version)

,
Иститут за српски језик САНУ
Abstract
The paper discusses the relation between grammatical and semantic information in the lexicographical definitions of nouns whose first meaning is "a person with the feature of..." or "a person that...". Emphasis was laid on the nouns that do not mean definite entities of any genus or species, but denote qualities (names by quality, trade and similar, like belac, spavalica, pešak, filozof— white man, sleepyhead, pedestrian, philosopher) and/or relatives (names by relation, function or similar, like brat, sudija, lekar, rukovodilac, učitelj — brother, judge, physician, manager teacher) — applicable to everything which its nature or relation to other entities permits it to assume. The paper points to the problems arising from the usual attribution of the semantic component to the gender of nouns, i.e. from the conception that the grammatical gender of nouns can be the "semantic" one (that in some cases the gender is the same as "sex'). The lexicographical solutions accompanying
...
nouns of the do b r i c a type (cf. Döbrica 1. "m. name", "2. f. name", "3. surname" / without data on the gender of the proper noun and surname/; "dobrica m. provincial dog name" and "dobrica f. 1. one that is good", Matica Srpska Dictionarу) — point to the necessity of a much more accurate definition of the grammatical term gender. - If the gender of nouns were to be understood as the most general classifying (logical) term, without substantial dilemmas, all nouns could be easily divided into genders which were conventionally named masculine, feminine and neuter (or inanimate), and then into classes ("classes of declension") which would be classified by formal differences (in paradigms) within the given gender. In that case the gender in grammar would have its usual sense in Serbian (cf. ljudski rod, rod mačaka, rod vojske – human race, genus of cats, service branch), and no one could discourse on a "common" or "natural" gender of nouns, where the "common" ("generic") has a logical, and the "natural" has a semantic sense (it implies both "sex — male or female", and "age — young'). Only in that way could we avoid the confusion of grammatical and semantic criteria, noticeable both in lexicography and grammatography. The paper also emphasises that the standard approach to the gender of nouns in grammar forms the basis for current feminist interventions in contemporary Serbian, harmful by various criteria.
У раду се разматра однос граматичких и семантичких података у лексикографским дефиницијама именица којима је прво значење лице са својством..." или лице које...". Пажња је усмерена на именице које не значе одређене ентитете било које врсте, већ су квалитети (називи по својству, способности, делатности и сл.) и (ли) релативи (називи по односу) примењиви на све чему његова природа или однос са другим ентитетима дозволи да их прими (тип седмак, спавалица, зналац, професор, кум, мајка). Указује се на проблеме који прои зилазе из уобичајеног придавања семантичке компоненте именичком роду, тј. из граматичарских схватања да род именица може бити се мантички (да у неким случајевима род значи "пол") и граматички.
Keywords:
род именица / граматички род / природни род / квалитети / релативи / лексикографија / граматика / семантика / референција / gender of nouns / grammatical gender / natural gender / qualities / relatives / lexicography / grammar / semantics / reference
Source:
Наш језик, 2010, 41, 3-4, 49-61
Publisher:
Београд : Иститут за српски језик САНУ
Funding / projects: