Савиндан као симбол националног и религијског идентитета Срба у дијаспори
Saint Sava's Day as a Symbol of National and Religious Identity of Serbs in Diaspora
Authors
Благојевић, Гордана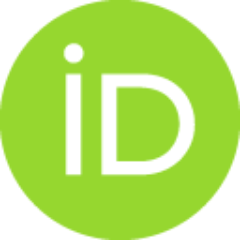 Article (Published version)

Abstract
У фокусу интересовања овог рада налази се значај прославе празника Светог Саве код Срба у дијаспори. Рад је настао на основу сопствених теренских истраживања, као и кроз увид у постојећу научну литературу и изворе. Личност и дело Светог Саве дубоко су утиснути у свест и предање српског народа. Мигрирајући у друге државе у различитим историјским периодима, Срби су носили са собом и неговали култ свог светитеља заштитника. Тако прослава Савиндана представља један од симбола националног и верског идентитета Срба како у матици, тако и у расејању.
The role of celebrating Saint Sava as the expression of national and religious identity with Serbs in diaspora is shown in this work. St Sava's Day represents one of the ways to establish communion with the country of ancestors and their history on a spiritual level. Folk stories about St Sava, tradition and his church celebration are a starting point in the research. In the 19th century Serbs in diaspora started civic banquets, balls and formal academies in his honour. Serbs began to celebrate St Sava as an official school feast day in the middle of the 19th century. The work especially deals with the influence of social-political changes during the second half of the 20th century on the celebration of St Sava both in the homeland and some foreign countries which embraced Serbian emigrants. Since the 1990s the celebration of St Sava as a patron of education on an institutional level has been reinstated. This had a positive effect on the celebrations in diaspora, which became even more
...
gala. In some countries events in the honour of St Sava which last several days are organized and they represent a spiritual bridge between the homeland and diaspora.
Keywords:
Свети Сава / Савиндан / дијаспора / Срби / национални идентитет / Saint Sava / St Sava's Day / diaspora / Serbs / national identity
Source:
Црквене студије / Church Studies, 2019, 16, 16/1, 271-283
Publisher:
Ниш : Центар за црквене студије
Ниш : Универзитет у Нишу, Центар за византијско-словенске студије
Ниш : Међународни центар за православне студије
Projects: