Tamburitza as an Ethno-Cultural Element of Serbian Diaspora in America
Тамбуриця як етнокультурний елемент сербської діаспори в Америці
Authors
Blagojević, Gordana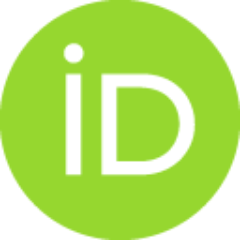 Book part (Published version)

,
Одеський національний університет імені І.І. Мечникова, 2012
Abstract
The main interest of this work lies in the function of the musical instrument of tamburitza as an ethno-cultural element of Serbian diaspora in America. Since the middle of the 19th century Serbs intensively inhabited America in several waves. They brought with them their own customs and the cultural heritage from back home. When placed in the new life circumstances certain elements of their culture got a function of a symbol of the ethnic identity. One such symbol of communion is the tamburitza. This musical instrument is wide spread among many ethnic groups in Europe, and they brought it with them to Diaspora. Further on, Serbian diaspora in America gave a great contribution and left its own mark on the performing on this musical instrument. In this way, it has become a part of the traditional culture of the Serbian immigrants in America.
Стаття присвячена аналізу функцій музичного інструмента тамбуриці як етнокультурного елементу сербської діаспори в Америці. Від середини ХІХ ст. серби інтенсивно населяли Америку. Вони привезли з собою свої звичаї і культурну спадщину. Перебуваючи в нових обставинах, елементи їхньої культури набули нових рис, стали певними символами національної ідентичності. Тамбуриця – є таким символом. Згодом сербська діаспора вдосконалювала гру на цьому інструменті, який став частиною традиційної культури сербських іммігрантів в Америці.
Keywords:
tamburitza / Serbian diaspora / America / ethnic identity
Source:
Традиційна культура діаспори : збірка наукових праць, 2012, 463-470
Publisher:
Одеса : Одеський національний університет імені І.І. Мечникова.
Funding / projects:
Note:
Традиційна культура діаспори. Збірка наукових праць / Матеріали міжнародної наукової конференції «Одеські етнографічні читання»