Новаковићева Посланица о његовању језика српског – њен карактер и значај за развој српске лексикографске мисли
Novaković's Poslanica on the Nurturing of the Serbian Language – its Nature and Significance for the Development of Serbian Lexicographic Thought
Authors
Јошић, Неђо Г.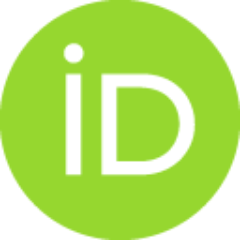 Article (Published version)

,
Иститут за српски језик САНУ
Abstract
Језичким списима Стојана Новаковића припада посебно место у развоју српске лексикографске мисли. У овом раду на систематичан начин анализирају се Новаковићева лексикографско-лексиколошка гледишта изражена у Посланици из 1888. године, утврђује се њен карактер и показује да овај спис (као дјело којим се практично утемељује Речник САНУ), чини својеврсни манифест у развоју савремене описне лексикографије код Срба.
Novaković's linguistic points of view expressed in the voluminous manuscript Serbian Royal Academy and nurturing of the Serbian language (1888) as a kind of Poslanica addressed to the Serbian Academy, are in direct connection with the European philosophical tradition and current linguistic aspirations typical for the second half of the nineteenth century. Relying on the lexicographic tradition of his predecessors and research experience gained through direct insight into the lexical material of modern Serbian language, Novaković established more or less a sound theoretical and methodological framework for the "dictionary of literary national language", a piece of work that would be published from the beginning of the second half of the twentieth century as the Dictionary of Serbo-Croatian literary and national language. Novaković's linguistic viewpoints expressed in the Poslanica are of fundamental importance for development of the Serbian descriptive lexicography. Despit
...
e some weaknesses (mostly marginal), the Poslanica evokes a vivid and powerful image of the future descriptive dictionary of the Serbian language, a vision that indicated, outlined or completely resolved its fundamental lexicographic and lexical postulations. Depicting the national linguistic spirit of the Serbian people, Novaković's postulations presented in the Poslanica simultaneously express the very nature of the dictionary, indicate its temporal, dialectal, semantic and stylistic perspective. With regard to considerable temporal distance, this Novaković's manuscript with its general linguistic scope, is nothing else but a specific kind of manifesto of the new Serbian lexicographic thought.
Keywords:
Стојан Новаковић / Stojan Novaković / описни речник српског језика / лексикографија / лексикологија / лексикографска гледишта / descriptive dictionary of the Serbian language / lexicography / lexicology / lexicographic postulations
Source:
Наш језик, 2016, 47, 1-2, 59-71
Publisher:
Београд : Иститут за српски језик САНУ
Funding / projects: