Глаголски полукалкови турскога порекла у српском књижевном језику
Verbal Semi-Calques of Turkish Origin in Serbian Standard Language
Authors
Ђинђић, Марија С.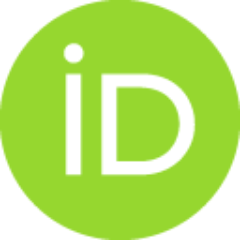 Article (Published version)

,
Иститут за српски језик САНУ
Abstract
У раду се приказује творбени тип глагола који представљају полукалкови састављени од турцизма, именице или придева, и дома- ћих глагола чинити, правити, бити и сл.: пишман бити, рахат се учинити, теслим учинити, резил (у)чинити, хабер учинити.
This paper discusses the word-formation type of verbs which represent semi-calques, formed of Turkish noun or adjective and Serbian verbs činiti, praviti, biti etc.: pišman biti, rahat se učiniti, teslim učiniti, rezil učiniti, haber učiniti. In almost every verbal expression the meaning remains the same and equal with the Turkish model. This is one of the indicators that these verbal expressions are loan translations (considering the fact that they represent literally an exact translation of Turkish models). The biggest number of these semi-calques belong to the passive lexical fund. These analytic forms of verbs have been substituted with synthetic forms of verbs in Serbian (teslim učiniti → teslimiti; rezil (u)činiti → reziliti etc.).
Keywords:
српски језик / Serbian / verbs / verbal semi-calques / word-formation / semantics / Turcisms / глаголи / глаголски полукалкови / творба / семантика / турцизми
Source:
Наш језик, 2017, 48, 3-4, 31-37
Publisher:
Београд : Иститут за српски језик САНУ
Funding / projects: