Тактичка духовност у уметничким праксама Пјера Паола Пазолинија и Џерома Ротенберга
Strategic Spirituality in Artistic Prastices of Pierre Paolo Pasolini and Jerome Rothenberg
Authors
Стевановић, Лада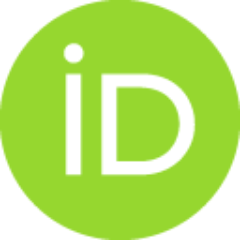 Ђурић, Дубравка
Article (Published version)

Abstract
У раду се бавимо неконвенционалним односом према религији и духовношћу двојице аутора – Пјера Паола Пазолинија, италијанског левичара, есејисте, књижевника и редитеља, као и америчког песника-антрополога, антологичара и перформера Џерома Ротенберга. Они су деловали у различитим културним контекстима (католичкој Италији и мултикултуралној Америци) и у различитим уметностима, али су у свом раду развијали амбивалентне и субверзивне тактике показујући неортодоксно схватање религије и духовних традиција. Пазолини се у филмовима бавио раним хришћанством, криткујући цркву као институцију. Ротенберг се бавио различитим духовним традицијама у распону од америчких староседелачких, хришћанских, будистичких и јеврејских традиција. Обојица имплицитно и експлицитно критикују религиозне ортодоксије и залажу се за трансформацију религиозних и духовних пракси у складу са савременошћу. У раду ћемо се усредсредити на различите субверзивне тактике које су развили.
We will discuss Pierre Paolo Pasolini, Italian film director, poets, essayist, and activist, and Jerome Rothenberg, American poet-anthropologist, translator, anthologist, and performer since both of them worked within religious and spiritual contexts. Pasolini dealt with Catolicism in his movies, and Rothenberg used different religious cultures in his anthologies and his own poems. Pasolini understood film as an art which can reach broad general public. Rothenberg's experimental poetry generally has a relatively small audience. Pasolini criticized Italian neo-avant-garde for being elitist and too formalist, and because of that turned to film. Rothenberg creates within the experimental poetry scene in which protagonists believe that working with materiality of poetry and culture is an important form of political activism. What connect these authors is their subversive relation to spirituality. They both invented strategies to question the orthodox religious stances. P
...
asolini considered himself practicing Catholic, but criticized the Church as an institution. In his movies he deals with early Christian themes of New Testament, pointing to the spiritual embodiment within the mundane. Rothenberg, as a secular Jew, examines spiritual texts from different religions including Christianity, Buddhism, Judaism and native religions. He is especially interested in oral traditions of American indigenous people. He has collected these materials in various anthologies. The main strategy in his usage of all these spiritual traditions is secularization of religious materials.
Keywords:
духовност / католицизам / Пазолини / Ротенберг / секуларизација / субверзија / традиција / spirituality / Catholicism / Pasolini / Rothenberg / secularization / subversion / tradition
Source:
Српска политичка мисао / Serbian Political Thought, 2019, посебно издање, 91-106
Publisher:
Београд : Институт за политичке студије
Projects: