Народни музички инструменти у српској фолклорној традицији - етнофразеолошки поглед
Traditional musical instruments in Serbian folk tradition – etnophraseological perspective
Authors
Ђорђевић, Весна Н.
Аксић, Нина В.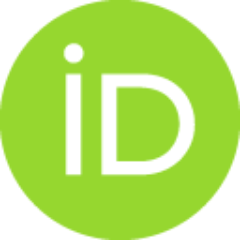 Article (Published version)

Abstract
У раду се сагледава значај и улога народних музичких инструмената ународној традицији на основу представа ових инструмената у српској етнографској грађи и фразеолошком фонду. Семантичком дескрипцијом фразеологизама, који као централну компоненту садрже музички инструмент, биће испитано како се различити културни садржаји, карактеристични за дату националну културу, огледају у фразеолошком фонду језика те културе. Биће представљени наведени инструменти и дата кратка етнолошка анализа њихове улоге у народном животу, као и репертоар и семантички опис фразеологизама чији је централни лексички елемент назив неког народног музичког инструмента.
The aim of this work is to give an insight in the significance and role of native musical instruments in Serbian folk tradition based on the representation of these instruments in the Serbian ethnographic material. The focus will also be on the semantic description of phraseological units that have those instruments as central components, in order to show how different cultural contents, typical for a particular native culture, are precisely reflected in the phraseology and language fund of that culture. We will first try to present those instruments and provide brief ethnological analysis of their role in the folk life, followed by the whole repertoire and semantic description of phrasemes, whose central lexical element has the name of a folk musical instrument or some related actions. Ethnographic and phraseological data related to folk instruments was taken from the Serbian ethnographic material and dictionaries of Serbian language. The analysis showed that in Serbian traditional
...
culture musical instruments were used as a signaling tools as well as for communication between people and higher powers.
Keywords:
народни музички инструменти / семантичка анализа 'музичких' фразеологизама / етнофразеологија / етномузикологија / српски језик / traditional musical instruments / semantic description of "musical" phrasemes / ethnophraseology / ethnomusicology / Serbian language
Source:
Зборник радова Филозофског факултета / Recueil de travaux de la Faculté de philosophie / Collection of papers of the Faculty of Philosophy, 2016, 46, 4, 93-116
Publisher:
Косовска Митровица : Универзитет у Приштини, Филозофски факултет
Projects: