Аматеризмот како начин за зачувување/трансформации на традиционалните обрасци – Културно-уметничките друштва на територијата на Нови Пазар –
Amateurism as a way of preserving / transforming traditional patterns ‒ Cultural-artistic societies in the territory of Novi Pazar ‒
Authors
Аксик, Нина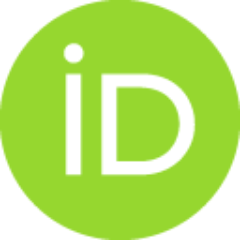 Article (Published version)

Abstract
Аматеризмот подразбира создавање услови во кои луѓето што не се образовани за занимавање со културно-уметнички дејности добиваат можност за креативно изразување. Најзастапен е во културата и во своите активности вклучувал значителен број луѓе. Културно-уметничките друштва, во кои се учеле: игра, пеење, свирење и др., претставуваат најчест вид изразување на аматеризмот во социјалистичка Југославија, односно – во периодот по Втората светска војна. Аматерската дејност го одбележaла периодот на социјалистичкиот развој на југословенската заедница, па со него се влијаело врз чувањето и врз трансформирањето на постојните културни обрасци, но врз создавањето нови, во сoгласност со потребите на социјалистичката власт. Најрасрпостранет вид аматерска дејност биле фоклорните секции. Во овој труд акцентот ќе биде ставен врз развојот на фолклорните секции во Нови Пазар од 1945 година до денес, со посебен осврт врз култруно-уметничките друштва, кои ги зачувале обрасците на народната традиционална кул
...
тура и во социјалистичкиот период.
Amateurism means creating conditions in which people who are not educated to engage in cultural-artistic activities, get the opportunity to express themselves creatively. It is mostly represented in culture and in its activities included a large number of people. Cultural-artistic societies in which they learned how to dance, sing, play etc. are the most common form of manifestation of amateurism in socialist Yugoslavia, or in the period after the Second World War. It influenced it to conservation and transformation existing cultural patterns, but also to creation the new one who are in accordance whit the needs of socialist authority. The most widespread view of amateur activities were folklore sections. In the announcement we will focus on the development of folklore sections in Novi Pazar from the 1945. to the present, with a special emphasis on cultural-artistic societies who preserved the patterns of traditional folk culture even in the socialist period.
Keywords:
cultural policy / amateurism / SFR Yugoslavia / cultural-artistic societies / New Pazar / културна политика / аматеризам / СФР Југославија / културно-уметнички друштва / Нови Пазар
Source:
Македонски фолклор, 2018, 40, 74, 201-216
Publisher:
Скопје : Институт за фолклор "Марко Цепенков"
Funding / projects: