Sketches for understanding the contemporary: digital culture as a research framework in the anthropological perspective
Authors
Radivojević, Sonja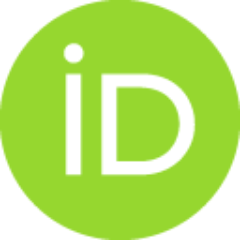 Conference object (Published version)

Abstract
Poslednjih decenija, nagli razvoj novih informaciono komunikacionih tehnologija transformisao je fundamentalne segmente modernog života – načine na koje radimo i zabavljamo se, načine na koje komuniciramo i trošimo, načine na koje stvaramo znanja i učimo, te naše razumevanje politike i učestvovanje u javnom životu. Time je digitalno postalo ne samo ključna reč savremene, globalne kulture u čijim okvirima živimo, već i življeno iskustvo, vid bivstvovanja u svetu, kao i vid percepcije sopstva i sveta. Ovaj sveprožimajući karakter digitalnog inicirao je da se u javnom diskursu, ali i u akademskom svetu sve češće govori o postojanju digitalne kulture kojom su implicirane mogućnosti i ograničenja proistekla iz novih digitalnih tehnologija. Oslanjajući se na antropološku i sinhronijsku perspektivu, i ukrštajući procese i događaje u sferi nauke, politike i ekonomije, ovaj rad preispituje nastanak, ulogu i značaj digitalnih tehnologija, posmatrajući ih kao zajednički imenitelj fluidne savremen
...
osti i (sa)učesnike u različitim aspektima svakodnevnog života kakve su u industrijskoj modernosti bile tehnologije poput železnice, štampe, električne struje ili televizije. Dalje, kroz identifikovanje, istraživanje i imenovanje ključnih pojmova i fenomena savremenosti, rad traga za odgovorima na pitanja šta je digitalna kultura, koje su njene odlike, te kako je možemo istraživati, sa idejom da ponudi koncept digitalne kulture kao mogući kontekstualni okvir istraživanja i razumevanja savremenog sveta i fenomena u njemu
communication technologies has transformed the fundamental segments of modern life – the ways we work and have fun, the ways we communicate and spend, the ways in which we create knowledge and learn, our understanding of politics and participation in public life. Thereby, 'digital' become not only the key word of the contemporary global culture in which we live, but also the living experience, the form of being in the world, as well the form of perception of the self and the world. In public but also in the academic discourse, this all-pervading character of digital initiated more discussions about the subsistence of a digital culture, as well discussions about opportunities and constraints stemming from new digital technologies. Relying on the anthropological and synchronic perspective, but also cross-cutting processes and events in the sphere of science, politics and economics, this paper reviews the emergence, role and significance of digital technologies. Technologies are seen as a
...
common denominator of fluid contemporary and (co)participants in various aspects of everyday life in the same way as the technologies like rail, press, electricity or television in industrial modernity. Through the identification, research and appointment of key concepts and phenomena of contemporary, the paper further seeks answers to what digital culture is, what are its features, and how we can explore it.
Keywords:
digital culture / globalization / new technologies / post-industrial society / anthropology of the contemporary / digitalna kultura / globalizacija / nove tehnologije / postindustijsko društvo / antropologija savremenosti
Source:
Book of Abstracts / [International Conference] New Horizons: Culture, Arts and Media in the Digital Environment, 2019, 141-142
Publisher:
Belgrade : Faculty of Dramatic Arts, Institute for Theatre, Film, Radio and Television
Funding / projects: