Саветовање "Други и ми сами: култура као агенс друштвених промена" / Counseling "Others and Ourselves: Culture as Agency of Social Change"
Authors
Јовановић, Теодора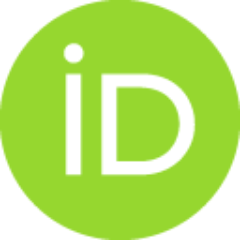 Contribution To Periodical (Published version)

Abstract
Savetovanje o mogućnostima i dometima umetničkog i stvaralačkog rada sa migrantima u Srbiji, "Drugi i mi sami: kultura kao agens društvenih promena", održano je 8. maja 2019. godine u Svečanoj sali Rektorata Univerziteta umetnosti u Beogradu. Na savetovanju su predstavljeni rezultati istraživačkog projekta "Drugi i mi sami", koji je sproveo Univerzitet Istočnog Londona, u partnerstvu sa Fakultetom dramskih umetnosti, Univerzitetom umetnosti i nevladinom organizacijom "Grupa 484", uz podršku Britanske agencije za razvoj. Dr Maja Korać, redovna profesorka Univerziteta Istočnog Londona i dr Milena Dragićević Šešić, direktorka Instituta za pozorište, film, radio i televiziju i redovna profesorka Fakulteta dramskih umetnosti, rukovodile su istraživačkim projektom i moderirale ovaj skup.
A counseling on the possibilities and achievements of artistic and creative work with migrants in Serbia, "Others and ourselves: culture as an agent of social change", was held on May 8, 2019 in the Hall of the Rectorate of the University of Arts in Belgrade. The results of the research project 'Others and ourselves', carried out by the University of East London, in partnership with the Faculty of Dramatic Arts, the University of the Arts and the non-governmental organization Group 484, with the support of the British Development Agency, were presented at the consultation. Dr Maja Korac, Full Professor at the University of East London and Dr Milena Dragicevic Sesic, Director of the Institute of Theater, Film, Radio and Television and Professor at the Faculty of Dramatic Arts, led the research project and moderated this event.
Keywords:
kultura / migracije / umetnost / savetovanje / culture / migration / art / counseling
Source:
Гласник Етнографског института САНУ / Bulletin of the Institute of Ethnography SASA, 2019, 67, 3, 719-720
Publisher:
Београд : Етнографски институт САНУ
Funding / projects: