Оснивање Патарске и Атинске митрополије и Словени на Пелопонезу
The establishment of the metropolis of Patras and of Athens and the Slavs in the Peloponnesus
Authors
Коматина, Предраг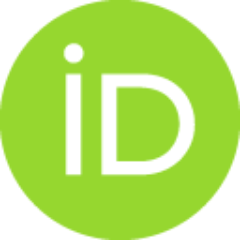 Contributors
Максимовић, Љубомир
Article (Published version)

,
Византолошки институт САНУ
Abstract
Stanje crkvene organizacije na Peloponezu kakvo prikazuju episkopske noticije sa početka IX veka bitno se razlikuje od onog kakvo poznaju izvori VI veka. Između ove dve slike stoje dva stoleća slovenskog prisustva u najvećem delu Peloponeza. Rad ima za cilj da istraži korene nove crkvene organizacije, stvorene na Peloponezu nakon potčinjavanja tamošnjih Slovena poslednjih decenija VIII veka, i da pokaže u kojoj meri je ona bila rezultat uticaja nove vojno-administrativne, tematske, organizacije.
By the end of the 8th century, after the expedition of 783 led by Staurakios, the imperial forces began the reestablishing of the imperial control over those parts of the Peloponnesus which had previously been in the hands of independent Slavs for about 200 years. The result was the administrative reorganization of the whole of the peninsula. The administrative reorganization was followed by the ecclesiastical one. Thus, in the so-called Notitia 2, written after 805/806 and before the end of 814, we find an entirely new image of the ecclesiastical organization of that part of the Empire. Alongside the old Metropolis of Corinth, there are now two new metropolitan sees — that of Patras and that of Athens.
Keywords:
Словени / Пелопонез / Грчка / митрополија / тема / Peloponnesus / Slavs / ecclesiastical organization / theme
Source:
Зборник радова Византолошког института САНУ, 2009, 46, 27-50
Publisher:
Београд : Византолошки институт САНУ
Funding / projects: