Iskazivanje posesivnosti predlogom od u srpskim narodnim govorima
Expressing possessiveness with the preposition od in serbian vernaculars
Authors
Miloradović, Sofija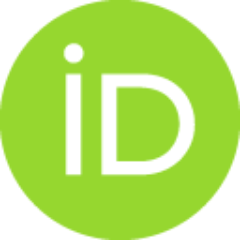 Article (Published version)

Abstract
Kada je reč o analitizmu, u srpskom dijalekatskom »organizmu«, posmatranom kao jedinstvena celina, u sadašnjem trenutku prepoznaju se nasleđa prošlosti, ali i buduće razvojne tendencije. I aktuelno jezičko stanje ı aktivne razvojne tendencije, tj. njihove posledice, svedoci su stepena zahvaćenosti srpskih narodnih govora procesima analitizacije. Usmeravanje ka analitičkom načinu izražavanja ispoljava se u širokom dijapazonu pojava.
Tendencies towards analyticity are also reflected in the use of the prepositional genitive construction instead of the genitive form without a preposition with the possessive meaning. As for the generalization about the construction with the preposition od ( of ) for the expression of possessive meanings - including the cases where the standard language has a typical genitive without the preposition or the possessive adjective - particular expansion was noted in the periphery of the Serbian dialect area ( certain Zeta-Sjenica vernaculars, the vernacular of the jekavians from Lika ), that is in the area where a stronger influence of the existing related structures is possible because of the contact with non- Slavic languages. We are here discussing the vernaculars which otherwise preserve the synthetic way of expressing cases. On the other hand, the expansion of the sphere with the use of this construction in the Kosovo-Resavski vernaculars represents a result of the impact o
...
f analytic constructions which came and are coming from the south-east direction, from the territory of the highly balkanized Serbian vernaculars. Still, the complete and more realistic insight into the situation related to the analytic phenomena in the Serbian vernaculars, including the situation of the analyzed phenomenon from the aspect of language analyticity, could be expected only in the future - when the list of syntactic characteristics of our vernaculars is far more complete.
Keywords:
Serbian vernaculars / analyticity / possessiveness / prepositional-case construction od ( of ) + genitive / Kosovo-Resavski vernaculars
Source:
Slavia Meridionalis : Studia Linguistica, Slavica et Balcanica, 2006, 6, 57-64
Publisher:
Warszawa : Slawistyczny Ośrodek Wydawniczy
Projects: