Neki izazovi terenskog proučavanja neautorizovanih migracija u etnologiji i antropologiji: multilokacijska etnografska istraživanja
Some challenges associated with the field research of unauthorized migrations in ethnology and anthropology: ethnographic multilocation research
Authors
Stojić Mitrović, Marta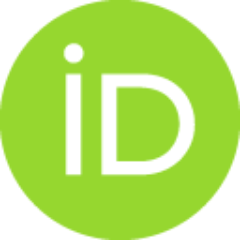 Article (Published version)

Abstract
U ovom tekstu baviću se praktičnim problemima sa kojima se sreću etnolozi i antropolozi koji se bave proučavanjem migracija. Fokus će biti stavljen na izazove organizovanja i realizacije terenskih istraživanja u kontekstu kompleksne dinamike svojstvene migracijskim procesima, koju sprovode osobe koje za ta kretanja ne poseduju odgovarajuće administra­­tivne dozvole. Posebno ću predstaviti metod tzv. multilokacijskog etnograf­skog istraživanja, koje podrazumeva dubinsko antropološko istraživanje na više lokacija, koje se za istraživanje smatraju ključnim tačkama migracijskih tokova.
The paper deals with the practical problems encountered by ethnologists and anthropologists involved in the study of migrations. The focus is laid on the challenges of organizing and implementing field research in the context of the complex dynamics inherent in migration processes and carried out by persons who do not have appropriate administrative permits for such migrations. The author pays special attention to the presentation of the so-called ethnographic multilocation research method, which implies profound anthropological investigation at several locations considered to be the key points of migration currents in the context of the research.
V članku se avtorica ukvarja s praktičnimi problemi, s katerimi se srečujejo etnologi in antropologi, ki se ukvarjajo s proučevanjem migracij. Poudarek je na izzivih organiziranja in realizacije terenskih raziskav v kontekstu zapletene dinamike, ki je del migracijskih procesov in jo izvajajo osebe brez ustreznih uradnih dovoljenj za tovrstne premike. Posebej je predstavljena metoda tim. multilokacijskega etnografskega raziskovanja, ki vključuje poglobljeno antropološko raziskovanje na več lokacijah, ki v določeni raziskavi predstavljajo temeljne točke migracijskih tokov.
Keywords:
migracije / terenska istraživanja / multilokacijsko etnografsko istraživanje / migrations / field research / ethnographic multilocation research / terenske raziskave / multilokacijsko etnografsko raziskovanje
Source:
Slovenika : časopis za kulturu, nauku i obrazovanje / Slovenika : časopis za kulturo, znanost in izobraževanje, 2017, 3, 23-34
Publisher:
Beograd : Univerzitet u Beogradu, Filološki fakultet
Beograd : Nacionalni savet slovenačke nacionalne manjine u Republici Srbiji
Note:
Tema broja: Migracije i kulturna prožimanja (urednik broja Jadranka Đorđević Crnobrnja) / Tema številke: Migracije in kulturna prežemanja (urednica številke Jadranka Đorđević Crnobrnja).