Живот опере Борис Годунов М. П. Мусоргског на сцени Опере Народног позоришта у Београду
Life of the Opera Boris Godunov by M. P. Mussorgsky on the Scene of the National Theater in Belgrade
Authors
Спасић, Вања М.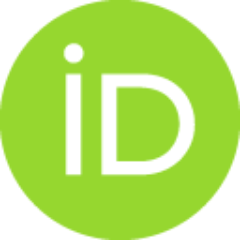 Contributors
Томашевић, Катарина
Book part (Published version)

Abstract
Опера Борис Годунов руског композитора Модеста П. Мусоргског имала је, са повременим прекидима, дуг период извођења на београдској оперској сцени Народног позоришта од њене прве изведбе 1926. до последње 1994. године. Ово дело музичка критика је представила као највредније остварење руске оперске литературе, које је захтевало посебан избор солиста и омогућило интернационалну славу појединим солистима, али и институцији београдске Опере. У овом раду биће приказан живот опере Борис Годунов на репертоару београдске оперске куће кроз историографски преглед, с посебним фокусом на уметничку политику ове институције и музичкопублицистичке осврте који су пратили њено извођење. Циљ рада је да се укаже на проблеме с којима се суочавала Опера у поставци поменутог дела.
In the history of the Opera of the National Theater in Belgrade, opera Boris Godunov by Modest Mussorgsky occupies a special place as one of the longest performed works of the Russian opera literature. This paper presents different settings of opera Boris Godunov on the scene of Belgrade Opera from its first performance in 1926 to the last performance in 1994. The emphasis is placed on the repertoire and artistic policy of this institution, as well as on the obstacles and challenges that it faced in the process of the staging of the mentioned opera. Russian artists (director, set designer, and costume designer), who marked the cultural life of Belgrade in the interwar period, received much credit for the first successful premiere of the opera in 1926. Particular attention was also given to some soloists, first to Russian soloists Georgije Jurenjev and Lav Zinovjev, then to local soloists Nikola Cvejić, Miodrag Jovanović, Drago Petrović, Evgenija Pinterović, Anica Vrhunac, and others. I
...
n the interwar period, after the 1930s, appeared the problem of the director, and his name was omitted from the program of the opera. This was resolved by hiring Josip Kulundžić after the Second World War, and later Mladen Sabljić and Borislav Popović. After the Second World War, opera Boris Godunov was performed both on the domestic and international scene. Thus, some soloists (like Miroslav Čangalović in the role of Boris), as well as the Opera itself gained international fame. In addition to the visits abroad, the Belgrade Opera allowed the local audience to get acquainted with the famous interpreters of the Russian Emperor, like artists from Bolshoi Theater (Alexander Pirogov, Alexey Krivchenja), Metropolitan Opera (George London), and Warsaw Opera (Bernard Ladis). In the 1960s, the 120th anniversary of the birth of Mussorgsky was marked by staging of this opera and it was present on the stage throughout the seasons, to be performed in the 1970s and 1980s thanks to prominent soloists. Besides Nikola and Žarko Cvejić, the artistic work of Miroslav Čangalović and Živan Saramandić was also marked by the performance of Boris. The life of a certain piece of music depends on the performing ensemble of the opera house, the audience that has its requirements and artistic taste, and the critics which evaluate the work and its performance. The management of the Opera adds a music piece on the repertoire depending on the available forces of the opera ensemble, particularly the soloists. The life of the opera Boris Godunov on the Belgrade opera scene had its ups and downs, including the occasional disappearances from the stage, up to its unsuccessful end.
Keywords:
Борис Годунов / Опера Народног позоришта у Београду / репертоарска политика / оперски солисти / Boris Godunov / Opera of the National Theater in Belgrade / repertoire policy / opera soloists
Source:
Зборник Матице српске за сценске уметности и музику, 2019, 61, 125-140
Publisher:
Нови Сад : Матица српска, Одељење за сценске уметности и музику
Funding / projects: