The transmission of motets within the Paston manuscripts, c.1610
Преношење мотета у оквиру Пастонових рукописа, око 1610. године
Authors
Knights, Francis
Contributors
Medić, Ivana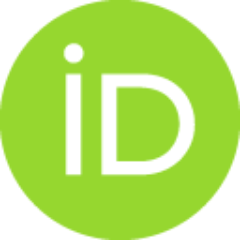 Article (Published version)

Abstract
The creation and expansion of commercial music printing from around 1500 has normally led to modern editors assigning textual primacy to published copies of music from the period in preference to any equivalent manuscript copies. However, some groups of manuscript sources, such as the Paston collection, from late 16th and early 17th century England, can shed a different light on contemporary music print culture and its relationship to manuscript copying. Edward Paston's huge private music library, now dispersed in collections in the UK and US, contains many multiple versions of works he already access to in print form, and the choices he or his copyists made with regard to three particular six-voice Latin motets, Byrd's Memento homo, Ferrabosco's In monte Oliveti, and Vaet's Salve Regina, are examined here, and placed within with their collecting context and likely use.
Настанак и експанзија комерцијалног штампања музике око 1500. године уобичајено наводи данашње уреднике издања да дају текстуални примат штампаним примерцима музике из овог периода, а науштрб еквивалентних рукописних партитура. Међутим, поједине групе рукописних извора, као што је Пастонова колекција, с краја XVI и почетка XVII века у Енглеској, бацају другачије светло на тадашњу праксу штампања музикалија и њихов однос према ручном преписивању партитура. Велика приватна музичка библиотека Едварда Пастона, данас расута по колекцијама широм Уједињеног Краљевства и Сједињених Америчких Држава, садржи бројне вишеструке верзије дела која су њему већ била доступна у штампаном виду. У овом раду тумачим како су он или његови преписивачи вршили одабир верзија, конкретно у вези са три шестогласна мотета на латинском језику: Memento homo Вилијама Берда, In monte Oliveti Алфонса Ферабоска и Salve Regina Јакоба Ваета; такође ове мотете стављам у контекст колекционарства, као и њихове
...
вероватне употребе.
Keywords:
Edward Paston / manuscript collections / William Byrd / Alfonso Ferrabosco / Jacob Vaet / Memento homo / In monte Oliveti / Salve Regina / Едвард Пастон / рукописне збирке / Вилијам Берд / Алфонсо Ферабоско / Јакоб Вает
Source:
Музикологија / Musicology, 2019, 27, 137-162
Publisher:
Belgrade : Institute of Musicology, Serbian Academy of Sciences and Arts
Note:
My thanks go especially to Prof John Milsom, who guided much of the first research here, and to the two anonymous journal referees for their very thorough and thoughtful comments and suggestions.