Taking the Provinces Seriously
Озбиљно схваћене провинције
Authors
Ellis, Katharine
Contributors
Medić, Ivana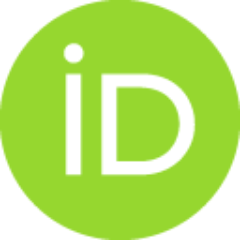 Article (Published version)

Abstract
Using France as a case-study, this essay calls for enhanced recognition of cultural variegation within nation states in the era of European Romantic nationalism. It outlines a new, integrated and comparative approach to the study of provincial music in a context where national centralisation is the norm. The situation in France, especially during the height of the "provincial awakening" around 1900, is analysed in light of the ideas of Ivo Strecker and Joep Leerssen on regionalism and ethnic nationalism, and alongside broader questions of cultural decentralisation. Particular attention is drawn to the challenges posed by borderlands, by the intersection of cultural and political ideas, and by the dangers of false separations between high and low cultures at local level.
Користећи пример Француске, у овом раду заговарам потребу за јачим признањем културне разноликости унутар националних држава у раздобљу европског романтичарског национализма. У раду је исцртан пут за нов, интегрисан и компаративан приступ проучавању музике настале у провинцијама, у контексту где национална централизација представља норму. Ситуација у Француској, посебно на врхунцу "буђења провинција" око 1900. године, анализирана је у светлу идеја о регионализму и етничком национализму које су изложили Иво Стрекер и Јоеп Лерсен, као и у паралели са ширим питањима везаним за културну децентрализацију. Посебно скрећем пажњу на изазове које постављају пограничне области, затим, пресеци културних и политичких идеја, као и на опасности од лажне поделе на елитну и нижеразредну културу на локалном нивоу.
Keywords:
France / provincial awakening / Ivo Strecker / Joep Leerssen / borderlands / Француска / буђење провинција / Иво Стрекер / Јоеп Лерсен / пограничне области
Source:
Музикологија / Musicology, 2019, 27, 51-69
Publisher:
Belgrade : Institute of Musicology, Serbian Academy of Sciences and Arts
Note:
This essay originates from a paper given at a seminar The Future of Music History organised by Prof. Jim Samson, during the eponymous conference at the Serbian Academy of Sciences and Arts (28–30 September 2017). Research for this article was aided by The Leverhulme Trust.