Огањ, па жишка, ожег, жар и још понешто око ватре у призренско-тимочким дијалекатским речницима
Authors
Милорадовић, Софија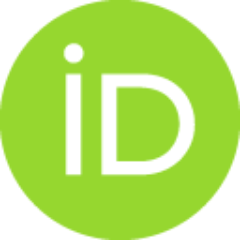 Article (Published version)

Abstract
Врз материјал од тринаесет дијалектни речници што донесуваат материјал од призренско-тимочката дијалектна област се покажува дека сфакањето на огнош као феномен вреден за особено почитување, еден од четирите основни природни елементи – покрај земјата, водата и воздухот, е живо и препознатливо во народната свест, обичаите и верувањата, и се потврдува дека токму "јазичниот израз" сведочи за тоа што е (било) од значење во животот на една заедница.
Based on the material from thirteen dialect dictionaries containing material from the Prizren-Timok dialect area, we show that the concept of fire (vatra or oganj) as a phenomenon worthy of particular respect, one of the four fundamental elements of nature, together with earth, water and air, is alive and recognizable in the traditional consciousness, customs, and beliefs. The corpus for this text was created on the basis of the lexical material from the aforementioned dictionaries regarding the following entries: oganj/vatra (fire), vatralj/ozeg (poker), ognjilo (firesteel), Ziska (ember), plamen (flame), Zar, Zeravica (glowing coal), gori (burn), (na)klade/lozi (stoke), dZara (poke), and various nominal, adjectival and verb lexemes gathered around these source words, which are found in many semantic-morphological series, representing important linguistic segments in the manner the speakers of those vernaculars conceptualize the notion vatra/oganj (fire). Citing the concise
...
statement of Prof. Nedeljko Bogdanovic that "the folklife has its own linguistic expression", in this paper we aimed to reaffirm that it is precisely the linguistic expression that bears witness to what is (was) important in the life of a community.
Keywords:
призренско-тимочки говори / Prizren-Timok vernaculars / дијалектни речници / оган/огин / лексика во врска со огнот / семантичко-зборообразувачки низи / dialect dictionaries / oganj/vatra (fire) / vocabulary related to fire / semantic-morphological series
Source:
Језик као запис културе у етнолошкој и лингвистичкој анализи на релацији Србија - Македонија. Том 1 = Јазикот како запис на културата во етнолошката и лингвистичка анализа на релација Србија - Македонија. Том 1, 2018, 113-146
Publisher:
Београд : Српска академија наука и уметности
Скопје : Македонска академија на науките и уметностите