Ликовни, етнографски и литерарни извори о инструменту кавалу на територији Србије и Македоније
Sources in medieval paintings, ethnographic and literary sources about the instrument kaval in Serbia and Macedonia
Authors
Закић, Мирјана
Јовановић, Јелена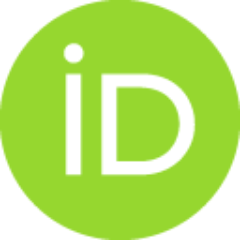 Contributors
Јовановић, Зоран Т.
Book part (Published version)

Abstract
Растућа популарност кавала у савременим условима у Србији иницирала је потребу за синтетичким радом у којем би, паралелним сагледавањем разнородних података о овом инструменту са простора Србије и Македоније, била омогућена основа за стицање поузданијег увида у различите проблеме и питања која су покренута бројним специфичностима овог инструмента. Синтеза веома разноврсних, а понекад и противречних података, биће представљена у два рада. Овај, први од њих, доноси сазнања која о кавалу пружају ликовни, етнографски и литерарни извори, а у другом, који је у припреми, биће изложени преглед и синтеза постојећих података из етномузиколошких извора.
The paper focuses on kaval, a half-transverse flute about 800 mm long, without a fipple and with eight holes for playing, which is an instrument in many ways specific for the Balkans and the South Slavic rural instrumentarium because of its build, function and performing possibilities. The authors made a certain methodological innovation with regard to the former usual approach to the instruments from the group of labial flutes. This was motivated by several factors: the popularity of the kaval achieved by the media promotion in Serbia at the beginning of the 21st century; its fixed position in Macedonian and Albanian instrumental tradition; insufficiency of data about its application and its bearers on the territory of Serbia; and finally, the fact that different data about the kaval have not been synthesized until today. The research results include the available data from historiographic and ethnomusicological sources from the regions of Serbia and Macedonia and are presented in two
...
sections: the first one refers to the sources in medieval paintings, to ethnographic and literary sources, and the second, which is in the course of preparation, will be based on ethnomusicological sources about this instrument.
Keywords:
кавал / ликовни – литерарни – етнографски извори / Србија / Македонија / kaval / medieval paintings / literary sources / ethnographic sources / Serbia / Macedonia
Source:
Зборник Матице српске за сценске уметности и музику, 2013, 49, 9-22
Publisher:
Нови Сад : Матица српска, Одељење за сценске уметности и музику
Projects: