Скица за етнодијалектолошка истраживања подјухорских поморавских села (Трешњевица)
Schifä pentru cercetarea etnodialectalä a satelor de la poalele muntelui Juhor $i de pe malul râului Morava (Trešnjevica)
Authors
Милорадовић, Софија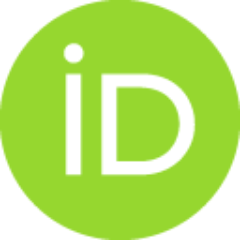 Book part (Published version)

Abstract
Satul Trešnjevica (aflat în partea centralä a Serbiei) aparfine unei zone dialectale de confluentä, datoritä numeroaselor valuri de populate care s-au stabilit aici de-а lungul timpului. Satul se imparte in Velika Trešnjevica, ai cärei locuitori au venit din Bulgaria, Kosovo, Pirot (Serbia) sau Skopije (Macedonia), $i Mala Trešnjevica, la poalele muntelui Juhor, locuitä de о comunitate de (igani vorbitori de limba româna. Satul Trešnjevica reprezintä un bun exemplu al convietuirii îndelungate a sârbilor eu tiganii. In regiune circula chiar о legendä despre un sârb care i-a salvat pe (igani de la exterminare, spunându-le nem(ilor cä aceçtia sunt sârbi, ortodoc^i §i cä serbeazâ slava. Atât sârboaicele, cât §i (igäncile din Trešnjevica descântâ, iar copiii sârbilor §i ai tiganilor se joacâ adesea împreunâ. Lucrarea de fatä oferä о analizä sumarä a principalelor caracteristici ale dialectului sârbesc vorbit la Trešnjevica, precum ji terminologia obiceiurilor calendaristice ale ciclului de
...
iamä, in vederea elaborärii unui dicfionar tematic etnodialectal. Cercetarea de teren care stä la baza acestui studiu a fost întreprinsa de autoare in anul 2003, cu ajutorul chestionarului cercetätoarei ruse A. Plotnjikova. Modul in care este prezentatä terminologia obiceiurilor calendaristice ale ciclului de iamä este, de asemenea, rezultatul ideilor cercetätoarei ruse cu privire la posibilitâjile de concepere a unui ,,dic(ionar tematic çi ideografîc pe baza materialului oferit de cultura popularâ spirituals". Materialul cules este organizat sub forma unui dictionar tematic etnodialectal. Pentm fiecare imitate lexicograficä (enumeräm, dintre acestea, Sf. Varvara, Sf. Nicolae, Ignatul, Ajunul, Crâciunul etc.) este oferitä semnificatia (définira), contextul etnocultural în care respectiva imitate funcfioneazä, precum $i textul etnodialectal sursâ, drept Australie, care este obligatoriu pentm încadrarea semanticä exactä a termenilor care apartin culturii spirituale. Dubletele lexicale ji variantele compuse sunt, de asemenea, marcate, în fiecare situajie. In cazul lexemelor verbale, prezentul este dat ca formâ de dicfionar, deoarece acest dialect nu cunoajte categoria gramaticalâ a infinitivului. Cercetâtoarea este de pärere cä se impune о cercetare mult mai amänunfitä çi de mai mare amploare a lexicului culturii spirituale, pentm a putea trage о concluzie pertinentä. In plus, о astfei de cercetare ar oferi posibilitatea clarificärii problemei contactelor interetnice çi interlingvistice, precum $i a cunoaçterii profunde a proceselor convergente çi divergente din Balcani.
The village Trešnjevica (central Serbia) belongs to a confluence dialectal zone, due to the numerous population waves that have settled here. The village is divided into two parts: Velika Trešnjevica, whose inhabitants came from Bulgaria, Kosovo, Pirot (Serbia) and Skopije (Macedonia), and Mala Trešnjevica, at the foot of Juhor Mountain, which is inhabited by a community of Romanian speaking Gypsies. Trešnjevica is a perfect example of cohabitance of Serbians and Gypsies. In the region there even circulates a legend about a Serb who saved the Gypsies from extermination, during the Second World War, by telling the Germans that the Gypsies are Serbs, Orthodox and that they celebrate Slava. Both Serbian and Gypsy women from Trešnjevica are practicing sorcery and their children are often playing together. This paper offers a brief analysis of the Serbian dialect spoken in Trešnjevica, as well as the terminology of calendar customs of the winter cycle, with the aim of compiling a themati
...
c ethnodialectal dictionary. The field research this study is based on was conducted by the author in 2003, using the ethnolinguistic questionnaire of the Russian researcher A. Plotnjikova, in order to conceive a "thematic and ideographic dictionary, on the basis of the material offered by the folk spiritual culture". The collected material is organized as follows: for each lexicographic unit (e.g. Saint Varvara, Saint Nicholas, Christmas Eve, Christmas etc.) the author gives the definition, the ethnocultural context in which the respective unit functions, as well as the illustrative ethnodialectal source-text, which is compulsory for the semantic framing of the terms which belong to the spiritual culture. The lexical doublets and composed lexemes are also marked; as for the verbs, the present tense is given as dictionary form, because this dialect does not have the grammatical category of Infinitive. The author considers that a more detailed and complex research of the lexicon of the spiritual culture is necessary, in order to reach a pertinent conclusion. Furthermore, such a research can bring us closer to clarifying the problem of interethnic and interlinguistic contacts, as well as of convergent and divergent processes in the Balkans.
Source:
Бањаши на Балкану : идентитет етничке заједнице, 2005, 107-120
Publisher:
Београд : Балканолошки институт САНУ
Projects:
Пројекат 1599: Дијалектолошка истраживања српског језичког простора, Министарство науке и заштите животне средине Републике Србије