Српски периферни говори – међујезички утицаји и балканистички процеси
Authors
Милорадовић, Софија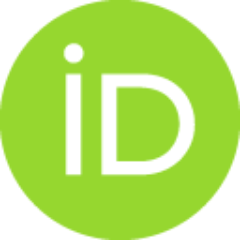 Article (Published version)

Abstract
У раду је представљен један сегмент балканског етно-културно-језичког мозаика – неколике особине српских народних говора на језичкој периферији, у двема областима вишевековних интензивних словенско-несловенских етнојезичких и етнокултурних контаката.
Serbian border sub-dialects – the languages' mutual influences and balkanisation processes. This article presents one segment of the Balkan patchwork of ethnic groups, cultures and languages in the form of nine indications of Serbian folk sub-dialects from the language borderline in two regions with ancient, intense contacts between Slavic and non-Slavic ethnic groups, languages and cultures. Bearing in mind the fact that all the most significant features of the presented sub-dialects correspond with the "mother dialectic type", departures from the norm result from the sub-dialects' geographical and linguistic borderline locations i.e. a direct foreign influence is at play. The non-Slavic languages (Romanian and Albanian) have exerted a strong impact on the Serbian folk sub-dialects in the borderline regions. Consequently, the sub-dialects as we know them today do not reflect the developmental processes taking place in central Serbian sub-dialects, a phenomenon which is even m
...
ore remarkable in the sub-dialects of the borderline enclaves.
Keywords:
српски народни говори / Serbian dialects / language periphery / languages' mutual influences / non-Slavic Balkan languages / balkanisation processes / језичка периферија / међујезички утицаји / несловенски балкански језици / балканистички процеси
Source:
Gwary Dziś, 2015, 7, 71-82
Funding / projects: