Лингвистички атласи – "централни инструмент" савремене дијалектологије
Linguistic Atlases – "The Central Instrument" of the Contemporary Dialectology
Authors
Милорадовић, Софија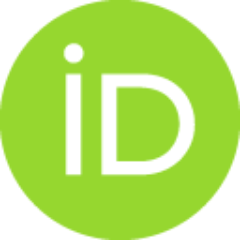 Article (Published version)

Abstract
У тексту су представљени лингвистички атласи као највиши домет лингвогеографије и указано је на њихов значај. Представљен је и вишедеценијски рад Међуакадемијског одбора за дијалектолошке атласе при САНУ, у оквиру кога се одвијају послови на домаћем сектору трију међународних пројеката: Европски лингвистички атлас, Општесловенски лингвистички атлас и Општекарпатски дијалектолошки атлас, као и на националном пројекту под називом Српски дијалектолошки атлас. Наведене су и образложене најважније фазе рада које подразумева израда научне лингвистичке карте и предочена је структура једног лингвистичког атласа.
The highest achievement of linguistic geography is a production of linguistic atlases. Scientific linguistic chart, with all of its necessary accompanying elements, allows a possibility to track geographical prevalence of any given linguistic event. This is so because the gathered material, used in a chart creation, came from a number of settlements based on pre-composed questionnaire. Linguistic atlases represent "the central instrument" of the contemporary dialectology. Following an assessment of atlases significance, this paper presents multi-decade long work of the Academy department for dialectology atlases, SASA (founded in 1959 under the name of Yugoslav Committee for dialectology atlases) and the three projects undertaken during the course of years (European linguistic atlas- ALE, Slavic linguistic atlas- OLA and Carpathian dialectological atlas- OKDA), as well as the national project named Serbian dialectological atlas- SDA (earlier Serbo-Croatian dialectologica
...
l atlas). The paper assesses the most important work phases (production of linguistic charts). Finally, the paper presents a structure of a linguistic atlas, based on the example of one volume phonetic series from OLA.
Keywords:
лингвогеографија / linguistic geography / linguistic atlas / linguistic chart / network of points / Academy department for dialectology atlases / SASA / лингвистички атласи / лингвистичке карте / мрежа пунктова / Међуакадемијски одбор за дијалектолошке атласе при САНУ
Source:
Теренска истраживања-поетика сусрета, 2012, 141-151
Publisher:
Београд : Етнографски институт САНУ
Projects: