Турцизми у седамнаестом тому Речника САНУ
Turkish Borrowings in the 17™ Volume of the Dictionary of the Serbo-Croatian Literary Language and Vernaculars (RSA)
Authors
Ђинђић, Марија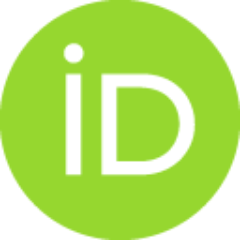 Article (Published version)

,
Институт за српски језик САНУ
Abstract
Грађа Речника САНУ, која бележи велики број турцизама, није била до сада предмет посебних истраживања. Турцизми обрађени у досадашњих 17 томова дају најпотпунији попис ове лексике у српском језику. Циљ нашег рада је да се попишу и прикажу турцизми заступљени у 17. тому Речника САНУ, чиме би се утврдило њихово место не само у корпусу овог тома, већ и у лексичком фонду српског језика уопште.
The study discusses Turkish borrowings from the 17" volume of the Dictionary of the Serbo-Croatian Literary Language and Vernaculars (RSA). Verbs (more than a half of the total number), followed by nouns (about a third) prevail among the Turkish borrowings and the other word categories rarely occur among them. The excerpted verbs indicate the enrichment of lexi- cal fund in the process of prefixation. One number of analyzed lexis is not used in standard Serbian (part of regional and obso- lescent lexis). On the other hand a big number of them are still in use and show a great degree of adaptation in Serbian. This is proved by the fact that a great number of these words have served as a basis for derivation. According to the made analyses, the RSA possesses biggest register of Turkish borrowings in Serbian.
Keywords:
турцизам / лексема / речник / позајмљеница / адаптираност
Source:
Шездесет година Института за српски језик САНУ : зборник радова II, 2007, 45-51
Publisher:
Београд : Институт за српски језик САНУ