Synthesis of Ce/Ru Doped ZnO photocatalysts to the degradation of emerging pollutants in wastewater
Authors
Flores-Carrasco, Gregorio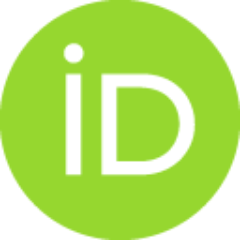 Rodriguez-Pena, M.
Milošević, Olivera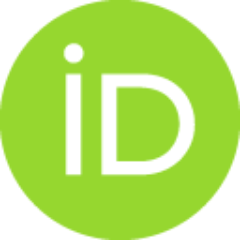 Urbieta, A.
Fernandez, P.
Rabanal, Maria Eugenia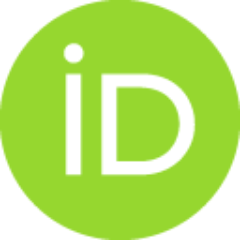 Conference object (Published version)

Abstract
Semiconductor nanoparticles (NPs) and nanowires (NWs) of doped ZnO system with different dopant content have been synthesized by Polyol-Mediated Thermolysis (PMT) process and Vapour-Solid (VS) reaction. The average crystallite size, morphology, specific surface area, and direct band gap have been evaluated. The structural and functional characteristics have been studied by X-Ray Diffraction techniques (XRD), Field Emission Scanning Electron Microscope (FESEM), High Resolution Transmission Electron Microscopy (HRTEM), Brunauer, Emmett and Teller (BET) method, UV-Vis Diffuse Reflectance Spectra (DRS), UV-Vis Spectroscopy, and Photoluminescence measurements (PL). Also, the photocatalytic activities of pure and doped ZnONPs were evaluated by removal rate of Methylene Blue (MB) under UV irradiation (365 nm) at room temperature. XRD patterns revealed the common hexagonal ZnO Wurtzite-type structures with a preferred orientation of (101) plane. Secondary phases as CeO2, Ce2O3, Ce, RuO2, Ru3O4
...
, Ruhave been identified. For both dopant, Ceand Ru, and for all the concentrations in the precursor solution, FESEM and HRTEM showed NPswith morphologies ranging from spherical/ellipsoidal to hexagonal. The size of NPs was observed to decrease (from ~30 to ~16 nm) with increasing doping concentration due to the interaction between the Ce-O-Zn or Ru-O-Zn ions. EDS results confirmed the incorporation of Ce or Ru ions into ZnO lattice.Using the Kubelka-Munk treatment on the diffuse reflectance spectra, the direct band gap energy has been estimated to be slightly lower than 3.0 eV in both, the Ce and Ru-doped samples. Compared with pure ZnO NPs, the PL spectra of the doped NPs showed red-shifted UV emission and an enhanced blue emission with the typical broad green-yellow emission. The results showed that photocatalytic efficiency of doped ZnO NPs was always enhanced.
Keywords:
semiconductor nanowires / ZnO / Polyol-Mediated Thermolysis / Vapour-Solid reaction / photocatalysis / wastewater
Source:
Program and the Book of abstracts / Serbian Ceramic Society Conference Advanced Ceramics and Application VIII : New Frontiers in Multifunctional Material Science and Processing, Serbia, Belgrade, 23-25. September 2019, 2019, 28-29
Publisher:
Belgrade : Materials Research Society of Serbia