X-ray spectra, electron structure and physical properties of the Ce2ScSi2 and СеScSi compounds
Authors
Shcherba, Ivan D.
Antonov, Viktor
Noga, Henrik
Uskoković, Dragan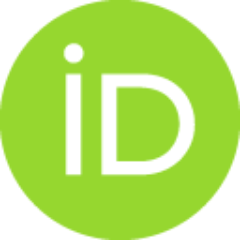 Shpyrka, Zinovija M.
Yatcyk, Bohdan M.
Conference object (Published version)

Abstract
Energy structure of the valence band of the Ce2ScSi2 and СеScSi compounds was studied by the methods of the high-energy spectroscopy (XPS, XES and XAS). Dependence of magnetic susceptibility χ(Т) of the Ce2ScSi2 compound within wide temperature range corresponds to the Curie-Weiss law. Based upon temperature dependences χ(Т) and α(Т), together with calculated valence of Ce by the data of the absorption LІІІ –spectroscopy, a conclusion has been made on the existence of the fluctuating transition, «State of intermediate valence - Condo-systems", in the Ce2ScSi2 compound. The calculations of electron energy bands E(k) and partial DOS for Ce2ScSi2 and СеScSi compounds were performed by the semi relativistic linear muffin-tin orbital method without considerations of spin-orbit interactions A satisfactory agreement between theoretical and experimental data is achieved.
Keywords:
Ce2ScSi2 / СеScSi / high-energy spectroscopy
Source:
Programme and The Book of abstracts / Twenty-first Annual Conference YUCOMAT 2019 & Eleventh World Round Table Conference on Sintering WRTCS 2019, Herceg Novi, Montenegro, September 2-6, 2019, 2019, 109-109
Publisher:
Belgrade : Materials Research Society of Serbia