Vokalni izraz u delima Erna Kiralja: Glas kao simptom i simbol avangardnih umetničkih susreta
Vocal Expression in Works by Ernő Király: Voice as a Symptom and a Symbol of Avant-garde Artistic Encounters
Authors
Radovanović, Bojana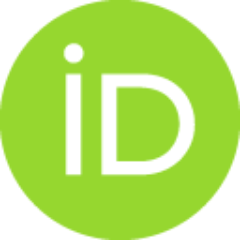 Contributors
Milojković, Milan
Conference object (Published version)

Abstract
Kompozitor i etnomuzikolog Erne Kiralj, upečatljivo avangardna figura jugoslovenske muzike, negovao je specifičan pristup i "antisistemsko i nekonvencionalno" mišljenje tokom čitavog svog stvaralačkog veka. Zajedno sa svojim najbližim saradnicima učestvovao je u lokalno specifičnom "ekspanzivnom pokretu za punopravnost avanture zvuka i njegovih spojeva sa medijima svih umetnosti" (Veselinović-Hofman) okrećući se inovativnom i proširenom muzičkom izrazu. Stoga ne iznenađuje činjenica da se takav poetički predznak ogleda i u sferi glasovnog parta u delima ovog kompozitora. Tome je, osim Kiraljeve lične i umetničke preferencije, značajno doprinela i privatna i profesionalna saradnja sa vokalnom umetnicom i glumicom Katalin Ladik, koja započinje sredinom sedme decenije 20. veka. Susret ovo dvoje umetnika rezultirao je posve neusiljenim i prirodnim saglasjem dva avangardna i pronalazačka umetnička duha, saradnjom iz koje su, prema rečima Katalin Ladik, oboje mnogo naučili – Kiralj joj je,
...
između ostalog, otkrio bogatstva tradicionalne muzike koju je revnosno sakupljao, dok je ona svojom izvođačkom i pisanom praksom na vrlo osoben način uobličavala njegova dela koja su sadržala vokalni part. Ovaj rad imaće za cilj da predstavi karakteristike vokalnog izraza u delima Erna Kiralja počevši od sredine šezdesetih godina. Posebna pažnja biće posvećena upravo ishodima zajedničkog rada Kiralja i Katalin Ladik, koji su na poseban način posvedočili evropskoj (vokalnoj) avangardi druge polovine 20 veka
Composer and ethnomusicologist Ernő Király, a striking avant-garde figure of Yugoslav music, fostered a specific approach and "anti-systemic and unconventional" thought throughout his creative age. Together with his closest collaborators, he participated in a locally particular "expansive movement for the legitimacy of sound adventure and its connections with media of all arts" (Veselinović-Hofman). Thus, it is not surprising that this poetical foretoken is evident in the sphere of the vocal part of this composer's works. What contributed to this, other than Király's personal and artistic preferences, was a private and professional collaboration with vocal artist and actress Katalin Ladik, which began during the seventh decade of the 20th century. The encounter of these two artists resulted in an altogether relentless concord of two avant-garde and inventive artistic spirits. As Katalin Ladik said, they both learned much from this collaboration. For Ladik, this meant discovering the
...
richness of traditional music Király zealously collected, and for Király, shaping his compositions with Ladik's distinctive vocal performance and writing practices. The goal of this paper is to present the characteristics of vocal expression in Ernő Király's work starting from the mid-60s. Thus, I will look into the outcomes from Király's and Ladik's partnership, which witnessed European (vocal) avant-garde of the second half of the 20th century in a peculiar way.
Keywords:
glas / avangarda / Erne Kiralj / Katalin Ladik / vokalni izraz / voice / avant-garde
Source:
Interdisciplinarni naučni skup sa međunarodnim učešćem "Erne Кiralj – Život u muzici", 2019, 35-36
Publisher:
Novi Sad : Akademija umetnosti Univerziteta u Novom Sadu, Katedra za muzikologiju i etnomuzikologiju
Projects: