Збирка фотографија у Архиву Музиколошког института САНУ
Collection of the Photographs in the Archive of The Institute of Musicology SASA
Authors
Маглов, Марија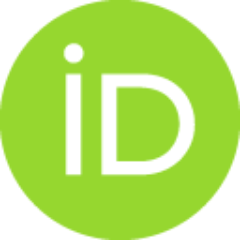 Article (Published version)

Abstract
Текст је посвећен прегледу Збирке фотографија у Архиву Музиколошког института САНУ. Формирана током седам деценија постојања Института, Збирка садржи више од 270 јединица. У њој се налазе индивидуалне и групне фотографије музичара и њихових породица, као и фотографије са концерата, турнеја, изложби, фотографије рукописа и штампаних музикалија, значајних докумената, писама и других сведочанстава о историји музике на простору Србије и Југославије. У тексту је прво дат општи поглед на садржај Збирке и њену каталогизацију, а потом је више речи посвећено одабраним сегментима грађе. За потребе овог рада, грађа је сагледана у односу на њену (не)припадност Фонду заоставштина, као и у односу на садржај сачуваних фотографија.
Collection of photographs that is kept in the Archive of the Institute of Musicology SASA was started to form in parallel with the beginnings of other, primarily scientific activities at the Institute. Today, this collection has grown to have over 270 units. While there are, in many cases, more than one photograph or artefact under one signature, total number of photographs potentially surpasses this number. Data on the photographs is available through catalogue (with cards) and as an electronic version (Word document). The latter has been more recently updated. The latest revision of the collection was carried through between June and October 2018. In this electronic catalogue, units are given under the name of the personality or, for example, the event represented on the photo. Notes are given with details about data written on the photo or the envelope in which the photos are kept (years, places, notes on origins of the photo etc). Most of the photographs are (individual or group) p
...
ortraits, but there are also photos of the concerts, exhibitions, jubilees, gatherings, places, photographs of letters, manuscripts, scores, programmes and other. In addition, there are some other documents (like actual letters, stamps etc). For the purposes of the paper, criteria adopted related to the origins of the photographs and their connections to the Fund of legacies of the Institute, and also to the content presented on them. There are several legacies from which the photos are kept in the collection of the photographs: Stana Đurić-Klajn, Vaclav Vedral, Petar Krstić, Petar Konjović, Vladimir R. Đorđević, Svetolik Pašćan, Dragomir Krančević,Toša Andrejević, Dragutin F. Pokorni, Ivanka Stanković, Irena Grickat-Radulović. The goal of the paper was to present in more detail various material that could be found in this collection with emphasis on interesting or rare artefacts.
Keywords:
фотографије / портрет / архив / Музиколошки институт САНУ / заоставштина / Стана Ђурић Клајн / photographs / portrait / archive / Institute of Musicolоgy SASA / legacy / Stana Đurić-Klajn
Source:
Зборник Матице српске за сценске уметности и музику, 2019, 60, 157-170
Projects: