Композитор револуције: Скрјабинова замисао Мистеријума – тоталног уметничког дела
Composer of the Revolution: Scriabin's idea of the Mysterium – the total work of art
Authors
Трифуновић, Бранислава
Contributors
Медић, Ивана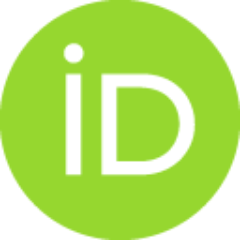 Article (Published version)

Abstract
Предмет истраживања постављен у овом раду је неостварени пројекат тоталног уметничког дела – Мистеријум Александра Николајевича Скрјабина, посматран као директан производ друштвене климе у Русији у периоду пре револуције из 1917. године. У настојању да одлучујући чиниоци за Скрјабинову концепцију Gesamtkunstwerk-а буду постављени у одговарајући контекст, у раду су представљене друштвено-политичке околности, а затим сумирани утицаји којима је композитор био директно изложен. Потом је приступљено музиколошком тумачењу Скрјабиновог Мистеријума са циљем позиционирања Скрјабина као модернистичког субјекта, несвесно уроњеног у политичку идеологију социјализма.
The purpose of this paper is to demonstrate that Alexander Scriabin with his conception of the total work of art, named Mysterium, unconsciously provided the artistic vision of revolutionary claims, anticipating the October Revolution of 1917. Since the first decade of the 20th century, the revolutionary conscience was a singular feature of the Russian intelligentsia, so the concept of Mysterium was, in such social climate, a concept of force that prompted the artist to seek a better world. Just like avant-garde artists – whose actions are an intervention in social systems – in his Mysterium Scriabin emphasized the need for a transformation of the world through art. Bearing this in mind, the musicological interpretation of Mysterium here is made with the aim of positioning Scriabin as a modernist subject. The insights into the composer's responses to socio-political reality – both within Scriabin's philosophical and creative narratives – refer to the demands of the revolutionaries for
...
the collective/sobornost. This study shows that those demands were, in the case of Scriabin, shaped as the idea of the utopian function of art.
Keywords:
Александар Николајевич Скрјабин / Gesamtkunstwerk / Мистеријум / Октобарска револуција / модернизам / Alexander Nikolaevich Scriabin / Gesamtkunstwerk / Mysterium / October Revolution / modernism
Source:
Музикологија / Musicology, 2019, 26, 161-181
Publisher:
Београд : Музиколошки институт САНУ
Projects:
Note:
Часопис је индексиран на http://doiserbia.nb.rs/, http://dais.sanu.ac.rs/handle/123456789/914 и у међународној бази ProQuest. / The journal is indexed in http://doiserbia.nb.rs/, http://dais.sanu.ac.rs/handle/123456789/914 and in the international database ProQuest. Издавање ове публикације подржали су Министарство културе и информисања Републике Србије, Министарство просвете, науке и технолошког развоја Републике Србије и СОКОЈ - Организација музичких аутора Србије / The publication of this volume was supported by the Ministry of Culture and Information of the Republic of Serbia, the Ministry of Education, Science and Technological Development of the Republic of Serbia and SOKOJ - Serbian Music Authors' Organization