Синонимски ред као одраз лингвокултурних специфичности дијалекатског лексичког система
Authors
Милосављевић, Тања З.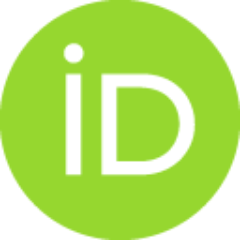 Article (Published version)

Abstract
Актуелност предложене теме проистиче из тежње савремене словенске лингвистике ка систематизацији дијалекатске лексике, системском описивању лексичких јединица, интерпретирању њихових међусобних односа и екстраховању лингвокултурних специфичности дијалекатских система. Циљ рада је анализа многочланих синонимских редова којима је репрезентована језичка слика човека у говорима југоисточне Србије са аспекта когнитивне семантике и лингвокултурологије. Теоријске претпоставке проверићемо на примерима најбројнијих синонимских редова у антропографској лексици призренско-тимочког дијалекта српског језика.
The topic of this paper are synonymic chains as a means of representing the linguistic image of man and a reflection of the linguo-cultural specificities of a dialectical lexical system. By means of a cognitive-semantic and linguo-cultural analysis of multi-part synonymic chains from the anthropographic lexis of the Prizren-Timok dialect region, we will evaluate the way in which synonymic chains reflect specific linguistic and cultural features as well as the mentality of the dialectical personality and its views of the world. The material used in the study was taken from the Anthropographic dictionary of South-East Serbia (Bogdanović 2016). The overall statistics of negative verbal representations indicate that five of the most numerous synonymic chains contain the following semantic features: 'stupid' (257 lexical features), 'lazy' (173), 'untidy' (168), 'talkative' (151),'unreliable' (133). At the very tip of this value scale we find mental health, and then the willingness to work a
...
nd be neat. Numerous synonymic chains in the domain of internal characterization of a person indicate the current interest of the members of South-East Serbian speech for those human features which are of essential importance for the prosperity of a community and social interaction. Multi-part synonymic chains profile a socially desirable image of a man from South-East Serbia as the prototype which against which the members of a speech community are evaluated. For the representatives of the South-East Serbian speeches, the prototypical male is intelligent, hard-working, psychologically stable and honest, and the prototypical woman is pure, neat, wise and diligent.
Keywords:
синонимски ред / synonymic chain / дијалекатска језичка слика света / лингвокултурне специфичности / говори југоисточне Србије / linguo-cultural specificities / the Prizren-Timok dialect region
Source:
Књижевност и језик, 2018, 65, 329-344
Publisher:
Београд : Друштво за српски језик и књижевност
Funding / projects:
Note:
Рад је у форми постер реферата био изложен на XVI Међународном конгресу слависта 2018. у Београду.