Značaj digitalizacije muzikalija i zvučnih zapisa u Arhivu i Fonoteci Muzikološkog instituta SANU
The importance of Digitization of Music Collection at Institute of Musicology Sasa
Authors
Tomašević, Katarina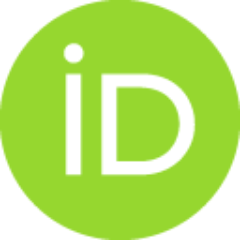 Article (Published version)

Abstract
U tekstu je reč o biblioteci, arhivi i fonoteci Muzikoločkog instituta SANU sa stanovišta potrebe za digitalizacijom i mogućnosti za nju. Tako bi se očuvala neka retka i već oštećena muzička izdanja.
The Library, Archive and Phonothèque of the Institute of Musicology of the Serbian Academy of Sciences and Arts (founded in 1948) represent an unique, rich and diverse library collection of the important and precious documents for historical and analytic research of the Serbian music past. Collection of the rare manuscripts, microfilms and old printed books that include recordings of the old Slavonic and Greek medieval music is of the greatest importance. The collection of the Archive and the legacies of composers consist of the original music and text manuscripts by Serbian composers and music-writers (e.g. Stevan Stojanović Mokranjac, Josif Marinković, Petar Konjović, Stevan Hristić, Stana Đurić-Klajn), rare or unique examples of the first printed scores composed by Serbian authors in the second half of the 19th century, examples of the first music journals printed on Serbian language, very rich and important fund of the photographs. Unfortunately, all of these important (and already
...
damaged!) documents still wait for being scanned and saved from their further physical destroying. Still, the first steps in digital preserving of the Institute funds has been done: the part of the valuable collection of the audio-recordings of the Serbian folklore (recorded by dr Radmila Petrović and Milica Ilijin on NAGRA professional magneto phone beginning from 50ties in 20th century) has been already re-recorded and preserved in digitized form on DAT tapes. The importance of the digitization of the music collection at the Institute of Musicology cannot be overestimated. Besides the real need to protect and to conserve the precious national music heritage, the digitization of the Institute funds is of the greatest importance for the further expected, open and vivid scientific and cultural communication in Cyberspace.
Keywords:
digitalizacija / digitization / Muzikološki institut SANU / Institute of Musicology SASA / zvučni zapisi / audio records
Source:
Review of the National Center for Digitization, 2003, 2, 46-51
Publisher:
Belgrade : Faculty of Mathematics